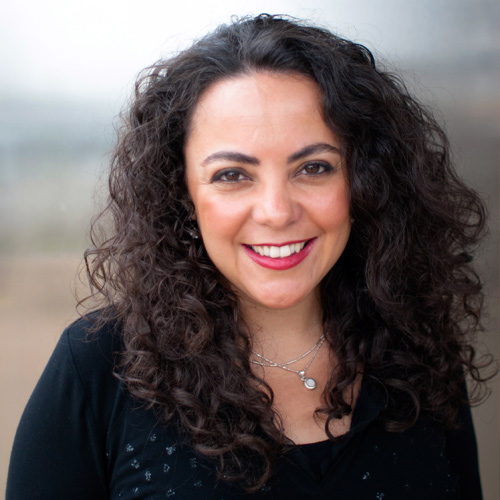 Ana Alonso-Minutti
Ph.D., University of California, Davis
Associate Professor of Musicology
aralonso@unm.edu
(505)277-2126
Hokona/Zuni Hall Room 314
Ana Alonso-Minutti's research focuses on late twentieth-century music. Her main interests are avant-garde expressions, interdisciplinary artistic intersections, intellectual elites, and cosmopolitanism.
She was born in Puebla, México, where she graduated summa cum laude with a BA in music from the Universidad de las Américas. She continued her studies at the University of California, Davis, where she received MA and PhD degrees in musicology. Her doctoral research was assisted by a UC Davis Dissertation Year Fellowship and a UC MEXUS Dissertation Research. Her dissertation "Resonances of Sound, Text, and Image in the Music of Mario Lavista" focuses on the work of Mexican composer Mario Lavista (b. 1943), addressing issues of tradition, avant-garde, text-music relationships and collaboration. Using music analysis, oral history and aesthetic discourses, Alonso-Minutti takes Lavista's music as a point of convergence where resonances arise, understanding resonance as the quality of evoking responses charged with meaning by a multiplicity of voices.
Currently Alonso-Minutti is writing a book tentatively entitled Mario Lavista and Musical Cosmopolitanism in Late Twentieth-Century Mexico, which builds on and extends her doctoral work. While centering on the work of Lavista, this study is the first to focus solely on the panorama of Mexico's concert music scene at the end of the twentieth century. Groundwork for this project was completed during the period 2011-2012, thanks to a UC MEXUS-CONACYT Postdoctoral Fellowship. Her research has been published in academic publications both in Mexico and in the U.S., where she regularly presents her work in academic conferences and invited lectures.
Working in conjunction with writer and poet Juan Manuel Portillo, Alonso-Minutti is also preparing a collection of essays centered on twentieth and twenty-first century Mexican musical works that contain texts by Mexican poets. This long-term project combines music and poetic analysis in order to discuss a largely unstudied repertory—an enterprise that encompasses novel multidisciplinary theoretical and methodological lines of inquiry. Two essays have already appeared in Mexican academic publications.
As an extension of her written scholarship she directed and produced a 20-min. documentary titled Cubos y permutaciones: plástica, música y poesía de vanguardia en México ("Cubes and Permutations: Experimental Music, Visual Arts, and Poetry of Mexico"). The documentary focuses on an experimental multidisciplinary collaboration developed by Lavista in conjunction with visual artist Arnaldo Coen and poet Francisco Serrano, inspired in part by John Cage's visit to Mexico City in 1976 and presented to Cage as a birthday gift the same year.
Prior to joining the University of New Mexico, Alonso-Minutti was Assistant Professor of Music at the University of North Texas. She has taught large undergraduate non-music major courses, upper-division music major courses, courses within the Honors College, and master's and doctoral-level music history seminars. Alonso-Minutti's bases her teaching philosophy and practice on four core values that she aims to instill in her students: passion, inquisitiveness, collaboration, and perseverance. Being born and raised in Mexico, she engages in American academic life by transitioning among different worldviews while establishing fruitful interactions between them. This has granted her the ability to build bridges of understanding among multicultural communities of students.