Our Mission
The University of New Mexico Department of Music aims to provide the highest quality musical education, in order to make a substantial contribution to the cultural life of its region and the world by reinforcing the integral value of music in society.
We strive to give each student a first-rate musical education under the guidance of our dynamic artist faculty, and a well-balanced program among the disciplines of performance, music education, theory and composition, jazz studies, string pedagogy, conducting and musicology.
Our programs strive to develop the complete musician, one who is not solely interested in his or her primary instrument, but one who engages the world around them with and through their music
Academics >

Our wide range of concentrations creates a diverse and exciting educational environment, one that allows students to explore their creative potential
Our Areas >

The Department of Music at the University of New Mexico is highly engaged with the Albuquerque Arts community. This engagement goes far beyond the hundreds of concerts and musical events it hosts annually
Outreach Programs > | Public Events
Watch: All about our program
Auditions & Scholarships
The University of New Mexico Department of Music has many generous scholarship and assistantship opportunities for both undergraduate and graduate students interested in a music education at UNM.
Performances & Events
Our students and faculty regularly perform music in the Center for the Arts' Keller Hall
No events available.
The UNM Honky Tonk Ensemble, an ensemble that teaches students how to play in a band and that emphasizes the style of classic country music from the '50s, '60s and '70s, to come into KUNM's Studio A to do a studio session of songs they've performed over the course of the semester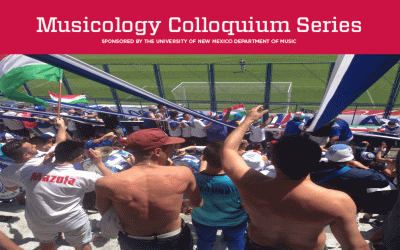 Argentine soccer fandom involves a nuanced set of bodily practices and a vast repertoire of chants based on radio hits and broadcast advertisement. This talk demonstrates how chanting brings together sounds and bodies in an affective public practice that incites intense feelings of social cohesion and belonging meaningful beyond what is being said with words.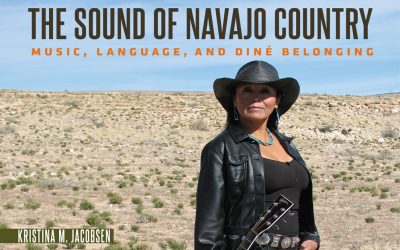 Dr. Kristina Jacobsen, Assistant Professor of Ethnomusicology in the UNM Department of Music, is awarded the 2018 Woody Guthrie Book Award for the most outstanding book in popular music by the International Association for the Study of Popular Music (IASPM-U.S.).
|
"UNM prepared me with the foundation of knowledge and skills I needed to advance as a musician while deepening my appreciation for the wonderful music being made in my home state."
Dr. Sharon O'Connell Campbell
Associate Professor of Voice, University of Nebraska Kearney
|
"The Department of Music at UNM has been invaluable in preparing me for a career in the arts. My musical and academic experiences were second to none, and I found myself more than prepared amongst my peers at the doctoral level. I strongly believe that the opportunities granted to me, and the amazing encouragement and support I received at UNM, are integral parts of who and where I am today."
Dr. Malena McLaren
Chair, Department of Music/Associate Professor of Clarinet, Northwestern State University of Louisiana
|
"I have been fortunate to build and sustain a national and international reputation in the clarinet performance field over the past 15 years. My success would never have been possible without the significant, meaningful, and solid foundation UNM and the faculty in the Department of Music supplied to me in my undergraduate years."
Dr. John Masserini
Associate Dean/Associate Professor of Clarinet, Northern Arizona University
|
"The UNM music program was the perfect balance of research and practice. I had the flexibility to conduct ensembles, play in the Wind Symphony, assist the Spirit Marching Band, and design and conduct research, all while teaching part-time in the Albuquerque Public Schools. I am proud to be a Lobo and am exceedingly grateful for the mentorship and encouragement I received at UNM. "
Nathan B. Kruse
Associate Professor of Music Education Case Western Reserve University Cleveland, OH
Department of Music
MSC04 2570
1 University of New Mexico
Albuquerque, NM 87131-0001
Phone: (505)277-2126
Email: music@unm.edu