The College of Fine Arts and Department of Music are excited to announce that Dr. David Edmonds will be joining our faculty this fall as the new Director of Choral Studies. Dr. Edmonds joins UNM after serving as Director of Choral Activities at the University of Montana since 2012. Under his direction the UM Chamber Chorale was invited to perform for the 2015 NAfME NW and 2016 NW ACDA Conferences—both first-time invitations for the choir.
As an active member of the American Choral Directors Association, he has held multiple leadership roles through the organization, including Montana R&R Chair for Women's Choirs and NWACDA R&R Chair for Student Activities. In 2018, he was appointed as the ACDA National R&R Chair for Student Activities. Before his work at the University of Montana, Dr. Edmonds obtained advanced degrees in conducting from the University of North Texas and Westminster Choir College and taught high school choral music for six years in Iowa and Texas.
His original choral works and arrangements have been commissioned and recorded by schools and arts organizations in the United States and Canada and are available through Alliance Music Publications, Inc., Colla Voce Music, and Morningstar Music Publishing.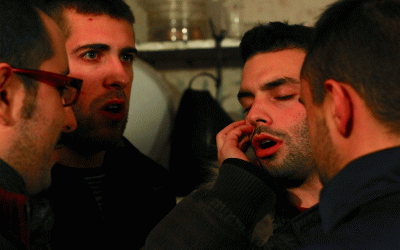 Sas Bator Colonnas is a multipart singing group from the Scano di Montiferro, a mountainous region in central Sardinia, Italy. Antioco Milia, Antonio Carboni, Stefano Desogos and Francesco Fodde started singing together in 2002, carrying on the vernacularmultipart singing practice, one of the most representative cultural forms of their village and their island, which is performed by four male singers and called cuncordu.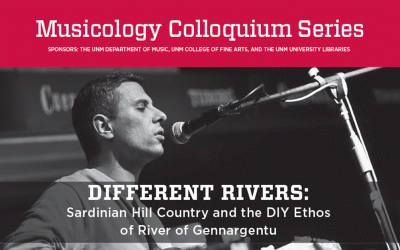 In the summer of 2014, the Bluesman "River of Gennargentu" released, on his SoundCloud page, three songs of hill country blues, sung in English and played with a technique like those of historical Delta blues artists, recorded in low-quality sound. Within a few months, the web page collected dozens of comments from users who were amazed by this new "discovery" and demanded the real artist's origin, as-yet-not-specified.
Perspectives from the US Southwest and Latin America featuring performances by J.D. Robb Trust. This symposium consists of an initial roundtable centered on decolonizing strategies in ethnomusicology followed by two shorter sessions: the first focusing on decolonizing pedagogies and the second on performance and activism.