Dr. Michael Vercelli
Clinic/master class on West African Gyil Performance
Tuesday, October 25, 2016
2:00 – 3:00
Room B120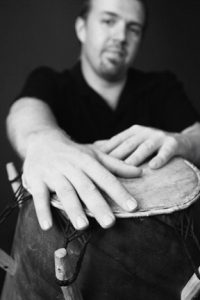 Dr. Michael B. Vercelli is the director of the World Music Performance Center at West Virginia University. Michael holds a Doctor of Musical Arts degree in Percussion Performance with a minor in Ethnomusicology from the University of Arizona. While well versed in the classical percussion repertoire, Michael's specialty lies in non-Western instruments. He has studied the traditional music of other countries and done fieldwork in Bali, Cuba, Brazil, and primarily, Ghana. Dr. Vercelli has received many awards for both his performance and study of indigenous music such including a WVU Faculty Senate Research Grant for his project – "Remembering the Hunters: Preservation through Performance of the Ritual Birifor Funeral Music of Ghana." At WVU, Dr. Vercelli also directs summer study abroad courses to Ghana and Brazil, focusing on music, dance and cultural emersion. Dr. Vercelli is a contributing author to the World Percussion chapter in the third edition of Gary Cook's Teaching Percussion. He is a participating member in the Society for Ethnomusicology and Percussive Arts Society where he serves on the World Percussion Committee. Michael has given lectures, performances and workshops, across the United States, Mexico, Brazil, China and Iceland, and is a founding member of the Zumbumba Percussion Trio.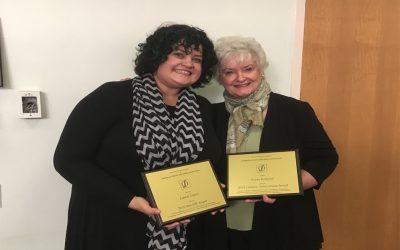 Susan Kempter and Laurie Lopez were recognized by the New Mexico chapter of the American String Teachers Association earlier this year.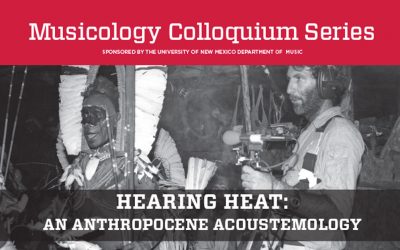 Bruno Latour argues that even if poisoned, the anthropocene is a deep gift to human research, inciting new approaches to environmental responsibility. Taking up Latour's challenge through acoustemology, the study of sound as a way of knowing, this talk engages histories of hearing heat that affectively entangle cicadas and humans in Papua New Guinea, Japan, and Greece.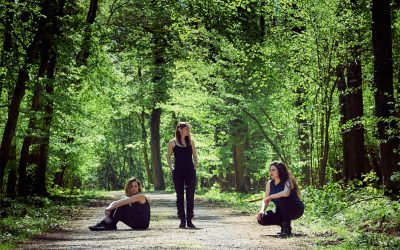 Music from the Americas presents "New Music from Mexico," featuring world premieres by Juan José Bárcenas, David Hernández-Ramos, José-Luis Hurtado, Victor Ibarra and Rodrigo Valdez-Hermoso. Works will be performed by the Ensemble Vertebrae featuring Oliva Abreu, flute, Ana Paolina Hasslacher, piano and Camille Emaille, percussion.