SCALING THE WALL
Music by Canadian, American, and Mexican Expats
Elizabeth Janzen, flute
Sehee Lee, piano
CONCERT
Thursday, September 7th, 7:30 pm
UNM CFA Keller Hall
WORKSHOP
Dr. Hurtado's Theory and Contemporary Performance class / September 7th, 11 am -12:15 pm, CFA Room 1111
LECTURE
Composers Colloquia / September 8th, 11 am – 12 pm, CFA Room 1111
"SCALING THE WALL"
"Scaling the Wall" is a project that promotes works for flute by Canadian, American and Mexican ex-patriate composers.  It seeks to showcase how contemporary composers connected to those countries have successfully bridged the political, cultural and geographic borders crossing the western 100th meridian. Featured composers' works vary in style, instrumentation and compositional approach, but also illustrate the universality of music, regardless of nationality.
Sonata by Michael Conway Baker
Ineffable by Ricardo Zohn-Muldoon
World premiere by José-Luis Hurtado
Sonata Number 2 by Samuel Zyman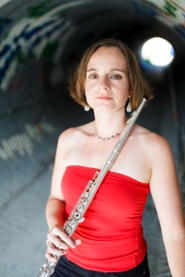 A native of Newfoundland, Canada, Elizabeth Janzen currently serves as Assistant Professor of Flute at Texas A&M University – Kingsville and as Second Flute in the Victoria Symphony Orchestra.
She pursued formal studies at the University of Toronto, with Susan Hoeppner and at the Manhattan School of Music, where she completed her Master and Doctorate degrees with Linda Chesis.  In 2007 she was invited to be the first flute fellow in The Academy, a prestigious post-graduate program developed by Carnegie Hall, the Weill Music Institute, and The Juilliard School.
As a winner of New York's prestigious Artist International Competition, Elizabeth gave her debut recital at Carnegie Hall in 2005.  Also that year, Elizabeth was featured as the soloist in Pierre Boulez's "…explosante-fixe…," conducted by the composer himself. She has since given solo performances in Canada, the United States and Mexico, and has performed as guest soloist with the Kingsville Symphony Orchestra, the Victoria Symphony, the Chelsea Symphony and the TAMUK Wind Symphony and Concert Band.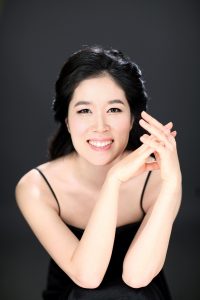 Pianist Sehee Lee, a native of Korea, has appeared as a collaborative pianist in a variety of venues across the United States, Germany, Luxembourg and Korea. She received her Bachelor's and Master's Degree in Piano Performance from the Kyunghee University in Seoul, Korea. She continued her studies with Anita Pontremoli at Cleveland Institute of Music, where she earned Artist Diploma and Master's Degree in Collaborative Piano. She earned her doctoral degree in Collaborative Piano at the Arizona State University, where she studied with Andrew Campbell as a full-scholarship recipient. Dr. Lee is a founding member of the LOS Trio with flutist, JinHee Oh and cellist, Hyon Jae Song, and member of the Vista trio, a flute, clarinet and piano ensemble. She currently serves as Lecturer of Piano/Collaborative Piano at Texas A&M University-Kingsville.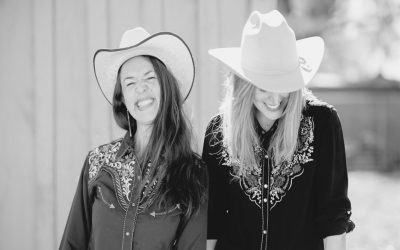 Dr. Kristina Jacobsen releases a new album of co-writes with UNM Music Alunmi, Meredith Wilder. They will be performing two shows for the CD release of "Elemental."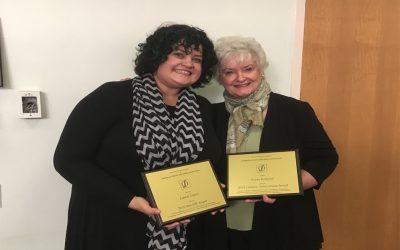 Susan Kempter and Laurie Lopez were recognized by the New Mexico chapter of the American String Teachers Association earlier this year.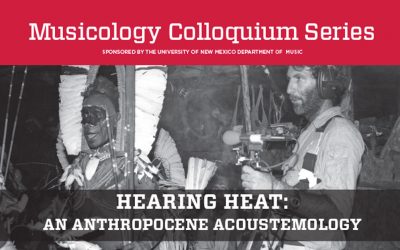 Bruno Latour argues that even if poisoned, the anthropocene is a deep gift to human research, inciting new approaches to environmental responsibility. Taking up Latour's challenge through acoustemology, the study of sound as a way of knowing, this talk engages histories of hearing heat that affectively entangle cicadas and humans in Papua New Guinea, Japan, and Greece.