UNM Faculty member John Marchiando is the most recent member of the faculty to be highlighted on the UNM Proud website. John is an amazing teacher and trumpet player and we are thrilled to have him on our faculty. You can hear him talk about his first notes on the trumpet and also hear him play today. This short video is a great way to meet this dynamic faculty member.
Congratulations, John!
[eventon_slider slider_type='carousel' lan='L1' orderby='ASC' date_out='5' date_in='4 date_range='future' id='slider_3' open_type='originalL' style='b' ef='all']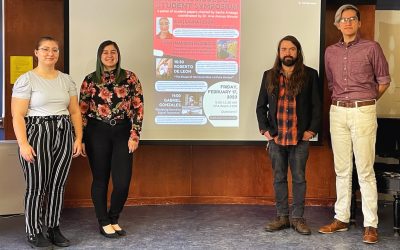 Musicology students present their research at UNM 2023 Musicology Student Symposium How can music be used to revitalize a language? How can opera be a journey of healing from trauma? How does a popular music genre interact with the Mexican drug war? How can hyperpop...