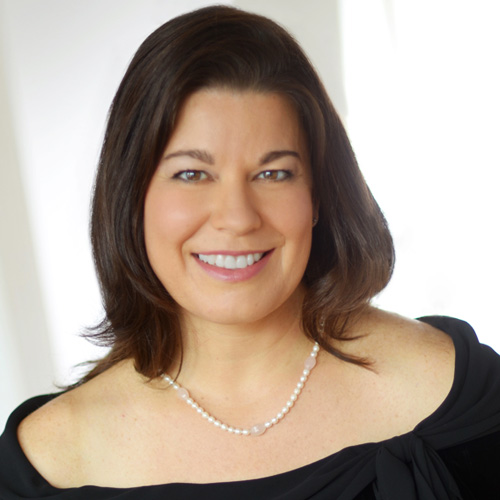 Maxine Thévenot
D.M.A, Manhattan School of Music
Lecturer III, Organ
Director, Las Cantantes
thevenot@unm.edu
(505)277-2126
Acclaimed for her "solid musicianship … technical security and poise" by The American Organist, and for her "beautiful registration and flawless playing…another real gem of a recording with ravishing playing" by The Diapason Magazine, Maxine Thévenot is amongst the foremost artists of her generation, hailed across North America and Europe for her skillful, musical playing and inventive programming.
Ms. Thévenot's recital career has taken her to many major European venues including the Magdeburger Dom, Germany; the Cathédrale de St. Bénigne, Dijon, France; Church of Santa Rita, Turin, Italy; Westminster Abbey and Westminster Cathedral, UK; Salisbury, St. Paul's and Canterbury Cathedrals, UK; St. George's Chapel, Windsor, UK; la Cathèdrale de Notre Dame, Paris; and to venues across North America including Washington National Cathedral, Washington, D.C.; Saint Thomas Fifth Avenue, New York City; Princeton University Chapel, Princeton, New Jersey; Jack Singer Concert Hall, Calgary; and l"Oratoire de Saint Joseph, Montréal.  She has also performed at the music festivals of Bratislava, Budapest, Prague, and Vienna.
An advocate of new music, Maxine gave the Andrew Carter Concerto for Organ and Orchestra in C its second U.S. performance (2014) under the composer's direction; gave the U.S. premiere (2012) of the Concerto for Organ, Strings and Timpani by UK composer Philip Moore under his direction; gave the world, U.S. and European premiere performances of Canadian composer Andrew Ager's Concerto for Organ and Orchestra(2011), Te Deum and Première Suite, and she is the dedicatée of organ works written by Andrew Ager, Hayes Biggs, Noel Goëmanne, Robert Lind, Philip Moore and Martin Stacey.  In 2015, she will give the New Mexican premiere of Jennifer Higdon's Ceremonies with Breaking Brass.
Dr. Thévenot has been a featured performer and lecturer at national and regional conventions of the American Guild of Organists and the Royal Canadian College of Organists. Winner of the 2000 Canada Bach National Organ Competition, Maxine has also broadcast for the Canadian Broadcasting Corporation, National Public Radio and Pipedreams.  She will serve as a traveling clinician for the Royal Canadian College of Organists in the 2015-2016 season.
Recognized for her excellence as a recording artist, Maxine Thévenot has released 13 well-received CDs on Raven CD.  Her most recent solo release, recorded on the Hellmuth Wolff Organ of Christ Church Cathedral, Victoria, BC, Canada, was praised by Jean-Yves Duperron of Classical Music Sentinel:  "The beauty of invention and purity of voice she brings to the Bach, or the nobility she brings to the Sweelinck are only some examples of how this musician can expose the soul within the works she performs."  Of her most recent choral CD, 'The Immortal Air' with the Cathedral Choir & Choristers of The Cathedral of St. John reviewer Duperron wrote: "under (her) direction (they) have certainly matured and polished their delivery dramatically…If you need an emotional or spirtual lift, this (CD) will do it. …Gardiner's Evening Hymn with an amen beautiful enough to raise the hairs on the back of your neck."
Appointed Canon Precentor in 2014, Dr. Thévenot currently serves as Director of Cathedral Music and Organist at the Cathedral of St. John, Albuquerque where she oversees a program consisting of 4 choirs and an extensive community outreach ministry-Friends of Cathedral Music, now in its 21st season.  Under her direction, the Cathedral Choir and Choristers has sung week-long residencies at both Winchester Cathedral and Westminster Abbey (2014) having previously sung under her direction in 2010 at Southwark Cathedral, St. Paul's Cathedral, London, and York Minster; and in New York City (2012) singing concerts and services at The Cathedral of the Incarnation, Saint Mary the Virgin, Saint Thomas Fifth Avenue and The Cathedral of St. John the Divine. She will tour with the Cathedral Choir and Choristers in 2016 to Washington National Cathedral and to the Cathedrals of Wells and Exeter in 2018.
Maxine Thévenot is Founding and Artistic Director of Polyphony: Voices of New Mexico, the state's first professional, resident vocal ensemble; a faculty member at the University of New Mexico, where she directs the state's only collegiate all-women's choir, Las Cantantes. A member of the duo, Air & Hammers, she concertizes with her husband, acclaimed English baritone Edmund Connolly, specializing in programs which combine song repertoire from the 19th and 20th centuries with new works by living composers.
In 2014 Dr. Thevenot was chorus master for the New Mexico Philharmonic Beethoven Symphony 9 performance at Popejoy Hall. In 2013 Dr. Thévenot was Musical Director for the New Mexican première of the gonzo opera, Too Much Coffee Man, by Daniel Steven Crafts; chorus master for the New Mexico Philharmonic's performances of Brahms' Ein Deutsches Requiem and the Holiday Pops concerts and conducted two performances of Bach's St. John Passion with her ensemble Polyphony: Voices of New Mexico and the NM Philharmonic – the first known complete performances of this work, in German, in Albuquerque.  This 2015-2016 season she will present the New Mexican premiere of James MacMillan's Seven Last words from the Cross with her professional vocal ensemble.
Her first composition, Here I am, published by Paraclete Press, is recorded by The Cathedral Choir on their new CD, The Immortal Air.  It was described by Classical Music Sentinel: "The simple and naïve way in which they present Here I am Lord … a composition simultaneously harmonically barren and fertile, reinforces the piece's deceivingly unassuming character, while at the same time revealing its odd beauty.
A native of Saskatchewan, Canada, Canon Dr. Thévenot received her Bachelor's Degree in Music Education from the University of Saskatchewan, and her Master of Music and Doctor of Musical Arts degrees from Manhattan School of Music.  At Manhattan School she was twice-awarded the Bronson Ragan Award for "Most Outstanding Organist". Maxine is an Associate of the Royal Canadian College of Organists and the Royal Conservatory of Music, Toronto, and was made an Honorary Fellow of the National College of Music, London, UK in 2006 for her "services to music."