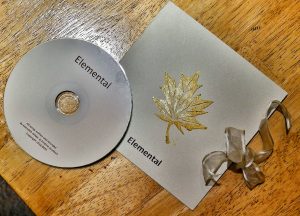 Dr. Kristina Jacobsen releases a new album of co-writes with UNM Music Alunmi, Meredith Wilder. They will be performing two shows for the CD release of  "Elemental."
March 30th, 2018
CD Release Show with Meredith Wilder for new album, "Elemental," at Bookworks at 7:00pm
4022 Rio Grand Blvd, NW, Albuquerque, NM
with Special Guest Camille Grey (Copenhagen, Denmark)
$15
March 31st, 2018
CD Release and Fundraiser for "Songs from the Rez," with Meredith Wilder for new album, "Elemental," at Tortuga Gallery at 7:30pm
901 Edith Blvd SE, Albuquerque, NM
with Special Guest Chucki Begay and Ritchi Anderson, Jr. (Navajo Nation)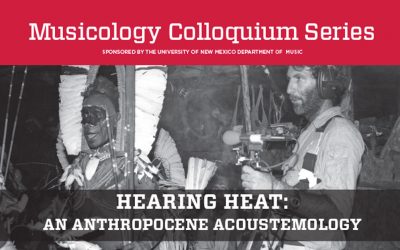 Bruno Latour argues that even if poisoned, the anthropocene is a deep gift to human research, inciting new approaches to environmental responsibility. Taking up Latour's challenge through acoustemology, the study of sound as a way of knowing, this talk engages histories of hearing heat that affectively entangle cicadas and humans in Papua New Guinea, Japan, and Greece.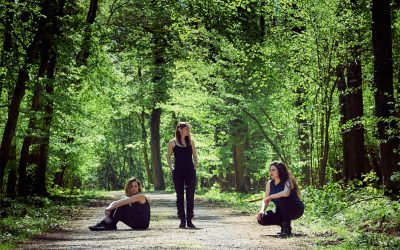 Music from the Americas presents "New Music from Mexico," featuring world premieres by Juan José Bárcenas, David Hernández-Ramos, José-Luis Hurtado, Victor Ibarra and Rodrigo Valdez-Hermoso. Works will be performed by the Ensemble Vertebrae featuring Oliva Abreu, flute, Ana Paolina Hasslacher, piano and Camille Emaille, percussion.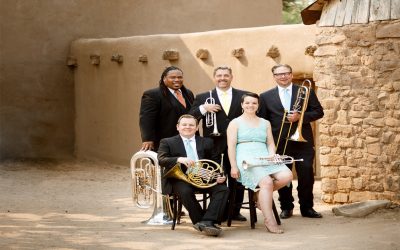 The Enchantment Brass, the brass ensemble-in-residence at the University of New Mexico, has released their debut recording, A Brass Menagerie: The Music of John Cheetham, on all digital formats.