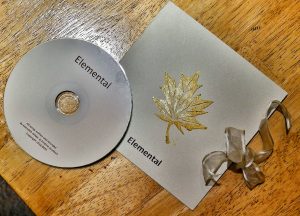 Dr. Kristina Jacobsen releases a new album of co-writes with UNM Music Alunmi, Meredith Wilder. They will be performing two shows for the CD release of  "Elemental."
March 30th, 2018
CD Release Show with Meredith Wilder for new album, "Elemental," at Bookworks at 7:00pm
4022 Rio Grand Blvd, NW, Albuquerque, NM
with Special Guest Camille Grey (Copenhagen, Denmark)
$15
March 31st, 2018
CD Release and Fundraiser for "Songs from the Rez," with Meredith Wilder for new album, "Elemental," at Tortuga Gallery at 7:30pm
901 Edith Blvd SE, Albuquerque, NM
with Special Guest Chucki Begay and Ritchi Anderson, Jr. (Navajo Nation)
UNM Center for the Arts & Art Museum, Albuquerque, NM 87106

Fri, sep 21, 2018 6:00PM 7:30PM

Priscilla Hallberg, violin

Guest Artist Recital

Priscilla Hallberg, violin and Fred Strum, piano. Music of Schumann, Debussy, Sarasate, Rutty and Carro.

UNM Center for the Arts & Art Museum, Albuquerque, NM 87106

Sun, sep 23, 2018 3:00PM 4:30PM

Symphony Orchestra directed by Dr. Jorge Perez-Gomez.

UNM Center for the Arts & Art Museum, Albuquerque, NM, 87106

Tue, sep 25, 2018 7:30PM 9:00PM

New Music New Mexico & Composition Studio

New Music New Mexico and Composition Studio directed by David Felberg, Dr. Karola Obermuller and Dr. Peter Gilbert.

UNM Center for the Arts & Art Museum, Albuquerque, NM 87106

Fri, sep 28, 2018 7:30PM 9:00PM

Suzuki Lab School Noon Recital featuring students studying in the Lab School under the direction of the UNM String Pedagogy Intern Teachers.

UNM Center for the Arts & Art Museum, Albuquerque, NM 87106

Sat, sep 29, 2018 12:00PM 1:30PM

Featuring the students of Professor Falko Steinbach.

UNM Center for the Arts & Art Museum, Albuquerque, NM 87106

Tue, oct 2, 2018 7:30PM 9:00PM

UNM Jazz Bands directed by Glenn Kostur and Christopher Buckholz with the Albuquerque Jazz Orchestra.

7220 Lomas Blvd NE, Albuquerque, NM 87110

Tue, oct 2, 2018 7:30PM 9:00PM

Symphonic Band directed by Dr. Chad Simons.

UNM Center for the Arts & Art Museum, Albuquerque, NM, 87106

Wed, oct 3, 2018 7:30PM 9:00PM

125 Second Street NW, Albuquerque, NM 87102

Thu, oct 4, 2018 8:00PM 9:30PM

Suzuki Lab School Noon Recital featuring students studying in the Lab School under the direction of the UNM String Pedagogy Intern Teachers.

UNM Center for the Arts & Art Museum, Albuquerque, NM 87106

Sat, oct 6, 2018 12:00PM 1:30PM

"Our Flight Begins as Song," directed by Dr. David Edmonds, and guest Bosque School's Cantate, directed by Joanna Hart.

UNM Center for the Arts & Art Museum, Albuquerque, NM 87106

Sun, oct 7, 2018 7:30PM 9:00PM

Music from the Americas Concert Series presents Spanish Sigma Project, Saxophone Quartet

UNM Center for the Arts & Art Museum, Albuquerque, NM 87106

Tue, oct 9, 2018 7:30PM 9:00PM

Eric Lau and Scott Ney present a program of solo and duo music for saxophone and percussion with works by John Lane, Arthur Honegger, Voker Blumenthaler, Jeff Herriott, Blake Tyson, and Gene Koshinski

UNM Center for the Arts & Art Museum, Albuquerque, NM 87106

Sun, oct 14, 2018 3:00PM 4:30PM

OctubaFest featuring the euphonium and tuba studio performing solo and ensemble works.

UNM Center for the Arts & Art Museum, Albuquerque, NM 87106

Mon, oct 15, 2018 6:00PM 7:30PM

OctubaFest featuring the euphonium and tuba studio performing solo and ensemble works.

UNM Center for the Arts & Art Museum, Albuquerque, NM 87106

Wed, oct 17, 2018 6:00PM 7:30PM

OctubaFest featuring the euphonium and tuba studio performing solo and ensemble works.

UNM Center for the Arts & Art Museum, Albuquerque, NM 87106

Thu, oct 18, 2018 6:00PM 7:30PM

OctubaFest featuring the euphonium and tuba studio performing solo and ensemble works.

UNM Center for the Arts & Art Museum, Albuquerque, NM 87106

Fri, oct 19, 2018 6:00PM 7:30PM

OctubaFest featuring the euphonium and tuba studio performing solo and ensemble works.

UNM Center for the Arts & Art Museum, Albuquerque, NM 87106

Sat, oct 20, 2018 6:00PM 7:30PM

Roman Salyutov, concert pianist, conductor and musicologist performs music by Beethoven, Shubert, Mozart, Chopin and Ravel.

UNM Center for the Arts & Art Museum, Albuquerque, NM 87106

Tue, oct 23, 2018 7:30PM 9:00PM

Wind Symphony directed by Eric Rombach-Kendall. Celebrating Leonard Bernstein Centennial: Three Dance Episodes from On the Town.

301 Loma Colorado Dr NE, Rio Rancho, NM 87124

Wed, oct 24, 2018 7:30PM 9:00PM

New Music New Mexico and Composition Studio

New Music New mexico and Composition Studio Recital directed by David Felberg, Dr. Karola Obermuller, and Dr. Peter Gilbert.

UNM Center for the Arts & Art Museum, Albuquerque, NM 87106

Wed, oct 24, 2018 7:30PM 9:00PM

Chamber Orchestra directed by Dr. Jorge Perez-Gomez.

UNM Center for the Arts & Art Museum, Albuquerque, NM 87106

Thu, oct 25, 2018 7:30PM 9:00PM

Dr. Kevin Miescke, horn with Dr. Mary Ann Ybarra, piano

UNM Center for the Arts & Art Museum, Albuquerque, NM 87106

Fri, oct 26, 2018 8:00PM 9:30PM

Suzuki Lab School Noon Recital featuring students studying in the Lab School under the direction of the UNM String Pedagogy Intern Teachers.

UNM Center for the Arts & Art Museum, Albuquerque, NM 87106

Sat, oct 27, 2018 12:00PM 1:30PM

125 Second Street NW, Albuquerque, NM 87102

Thu, nov 1, 2018 8:00PM 9:30PM

Opera Theatre presents Mabel's Call by Nell Shaw Cohen, an opera workshop performance. Mabel's Call is a chamber opera in one act inspired by the life of Mabel Dodge Luhan: an early 20th century writer, philanthropist, and international icon of avant-garde Stage direction and production by Leslie Umphrey and Sam Shepperson. Music direction by Dr. Kristin Ditlow. A free pre-concert symosium on the composition and background of this work will begin one hour before each performance.

UNM Center for the Arts & Art Museum, Albuquerque, NM 87106

Fri, nov 2, 2018 7:30PM 10:00PM

Opera Theatre presents Mabel's Call by Nell Shaw Cohen, an opera workshop performance. Mabel's Call is a chamber opera in one act inspired by the life of Mabel Dodge Luhan: an early 20th century writer, philanthropist, and international icon of avant-garde Stage direction and production by Leslie Umphrey and Sam Shepperson. Music direction by Dr. Kristin Ditlow. A free pre-concert symosium on the composition and background of this work will begin one hour before each performance.

UNM Center for the Arts & Art Museum, Albuquerque, NM 87106

Sat, nov 3, 2018 7:30PM 10:00PM

Opera Theatre presents Mabel's Call by Nell Shaw Cohen, an opera workshop performance. Mabel's Call is a chamber opera in one act inspired by the life of Mabel Dodge Luhan: an early 20th century writer, philanthropist, and international icon of avant-garde Stage direction and production by Leslie Umphrey and Sam Shepperson. Music direction by Dr. Kristin Ditlow. A free pre-concert symosium on the composition and background of this work will begin one hour before each performance.

UNM Center for the Arts & Art Museum, Albuquerque, NM 87106

Sun, nov 4, 2018 2:00PM 4:30PM

The UNM College of Fine Arts is pleased to present the 2nd annual Snapshot, an artistic collaboration featuring both student and faculty from the Departments of Art, Theatre and Dance, Music, and Cinematic Arts. We cordially invite you to be our guest at an enthralling and diverse evening of art, music, drama, dance, and film. Free to attend with ticket. Please contact Keller Hall manager at Keller@unm.edu to get tickets.

UNM Center for the Arts & Art Museum, Albuquerque, NM, 87106

Thu, nov 8, 2018 7:30PM 9:00PM

Free to Attend with Ticket. Please contact Keller Hall Manager for tickets.

Las Cantantes directed by Dr. Maxine Thevenot.

318 Silver Ave SW, Albuquerque, NM 87102

Sat, nov 10, 2018 10:10AM 11:30AM

Suzuki Lab School Noon Recital featuring students studying in the Lab School under the direction of the UNM String Pedagogy Intern Teachers.

UNM Center for the Arts & Art Museum, Albuquerque, NM 87106

Sat, nov 10, 2018 12:00PM 1:30PM

Composer/arranger/baritone saxophonist Gerry Mulligan formed a piano-less quartet with composer/arranger/valve trombonist Bob Brookmeyer in 1954. The group was a continuation of Gerry Mulligan's famous quartet with trumpeter Chet Baker. It was an unusual group for the time, substituting counterpoint between the horns for chords being played by piano or guitar. Glenn Koster, saxophone Chris Buckholz, trombone Mark Tatum, bass Mo Roberts, drums

UNM Center for the Arts & Art Museum, Albuquerque, NM 87106

Sun, nov 11, 2018 3:00PM 4:30PM

Wind Symphony directed by Eric Rombach-Kendall. Celebrating Leonard Bernstein Centennial: Divertimento and John Makey, Wine Dark Sea.

UNM Center for the Arts & Art Museum, Albuquerque, NM, 87106

Mon, nov 12, 2018 7:30PM 9:00PM

Mad about Music & Zealous Cellist

Music Prep School

UNM Center for the Arts & Art Museum, Albuquerque, NM 87106

Tue, nov 13, 2018 7:00PM 9:00PM

Mark Moliterno, bass-baritone

Faculty/Guest Artist Recital

Mark Moliterno, bass-baritone Kristin Ditlow, piano Program will include Finzi's "Let Us Garlands Bring" and Faure's "L'horizon chimerique."

UNM Center for the Arts & Art Museum, Albuquerque, NM 87106

Thu, nov 15, 2018 2:00PM 2:50PM

Guitar Night featuring the students of Michael Chapdelaine and Benjamin Silva.

UNM Center for the Arts & Art Museum, Albuquerque, NM 87106

Fri, nov 16, 2018 8:00PM 9:30PM

Suzuki Lab School Noon Recital featuring students studying in the Lab School under the direction of the UNM String Pedagogy Intern Teachers.

UNM Center for the Arts & Art Museum, Albuquerque, NM 87106

Sat, nov 17, 2018 12:00PM 1:30PM

Trombone Studio featuring the students of Dr. Christopher Buckholz.

UNM Center for the Arts & Art Museum, Albuquerque, NM 87106

Mon, nov 19, 2018 8:00PM 9:30PM

Percussion Ensemble directed by Professor Scott Ney.

UNM Center for the Arts & Art Museum, Albuquerque, NM 87106

Tue, nov 20, 2018 7:30PM 9:00PM

Piano Studio II Recital featuring the students of Professor Falko Steinbach.

UNM Center for the Arts & Art Museum, Albuquerque, NM 87106

Tue, nov 27, 2018 7:30PM 9:00PM

Versus 8, percussion quartet

Concert Series

Music from the Americas Concert Series presents guest artist Versus 8. Percussion quartet.

UNM Center for the Arts & Art Museum, Albuquerque, NM 87106

Wed, nov 28, 2018 7:30PM 9:00PM

Symphonic Band directed by Dr. Chad Simons.

UNM Center for the Arts & Art Museum, Albuquerque, NM 87106

Fri, nov 30, 2018 7:30PM 9:00PM

Suzkuki Lab School Noon Recital featuring students studying in the Lab School under the direction of the UNM String Pedagogy Intern Teachers.

UNM Center for the Arts & Art Museum, Albuquerque, NM 87106

Sat, dec 1, 2018 12:00PM 1:30PM

Early Music Ensemble. Students will perform music from the Middle Ages & Renaissance on period instruments directed by Professor Colleen Sheinberg.

UNM Center for the Arts & Art Museum, Albuquerque, NM 87106

Sat, dec 1, 2018 7:30PM 9:00PM

New Music New Mexico and Composition Studio

New Music New Mexico and Composition Studio Recital directed by David Felberg, Dr. Karola Obermuller, and Dr. Peter Gilbert.

UNM Center for the Arts & Art Museum, Albuquerque, NM 87106

Sun, dec 2, 2018 7:30PM 9:00PM

Dolce Suono directed by Dr. Regina Carlow.

UNM Center for the Arts & Art Museum, Albuquerque, NM 87106

Mon, dec 3, 2018 5:00PM 6:30PM

Saxophone Fiesta featuring the students of Eric Lau and Ashley Kelly.

UNM Center for the Arts & Art Museum, Albuquerque, NM 87106

Tue, dec 4, 2018 6:00PM 8:00PM

Mozart's Requiem in D minor, K. 636

Popejoy Hall

Symphony Orchestra directed by Dr. Jorge Perez-Gomez with University Chorus and Concert Choir directed by Dr. David Edmonds presents Mozart's Requiem in D Minor, K. 636 (completed and edited by Robin D. Levin). Featuring Soloists: Leslie Umphrey, soprano Paula Corbin-Swalin, mezzo-soprano Sam Shepperson, tenor Michael Hix, baritone

UNM Center for the Arts & Art Museum, Albuquerque, NM 87106

Wed, dec 5, 2018 7:30PM 9:00PM

UNM Center for the Arts & Art Museum, Albuquerque, NM 87106

Thu, dec 6, 2018 3:30PM 5:00PM

UNM Jazz Bands directed by Glenn Kostur and Chris Buckholz.

11300 Montgomery Blvd. NE, Albuquerque, NM 87111

Fri, dec 7, 2018 6:30PM 9:00PM

Children's Chorus directed by Dr. Regina Carlow, Julia Hoffman, and Penny Voss.

UNM Center for the Arts & Art Museum, Albuquerque, NM 87106

Wed, dec 12, 2018 6:30PM 8:00PM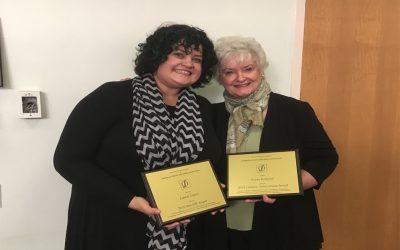 Mar 21, 2018
Susan Kempter and Laurie Lopez were recognized by the New Mexico chapter of the American String Teachers Association earlier this year.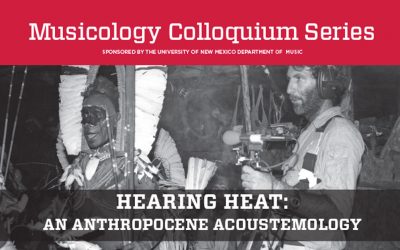 Feb 1, 2018
Bruno Latour argues that even if poisoned, the anthropocene is a deep gift to human research, inciting new approaches to environmental responsibility. Taking up Latour's challenge through acoustemology, the study of sound as a way of knowing, this talk engages histories of hearing heat that affectively entangle cicadas and humans in Papua New Guinea, Japan, and Greece.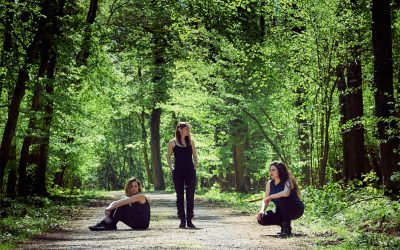 Oct 5, 2017
Music from the Americas presents "New Music from Mexico," featuring world premieres by Juan José Bárcenas, David Hernández-Ramos, José-Luis Hurtado, Victor Ibarra and Rodrigo Valdez-Hermoso. Works will be performed by the Ensemble Vertebrae featuring Oliva Abreu, flute, Ana Paolina Hasslacher, piano and Camille Emaille, percussion.