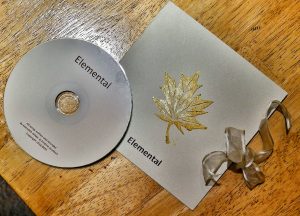 Dr. Kristina Jacobsen releases a new album of co-writes with UNM Music Alunmi, Meredith Wilder. They will be performing two shows for the CD release of  "Elemental."
March 30th, 2018
CD Release Show with Meredith Wilder for new album, "Elemental," at Bookworks at 7:00pm
4022 Rio Grand Blvd, NW, Albuquerque, NM
with Special Guest Camille Grey (Copenhagen, Denmark)
$15
March 31st, 2018
CD Release and Fundraiser for "Songs from the Rez," with Meredith Wilder for new album, "Elemental," at Tortuga Gallery at 7:30pm
901 Edith Blvd SE, Albuquerque, NM
with Special Guest Chucki Begay and Ritchi Anderson, Jr. (Navajo Nation)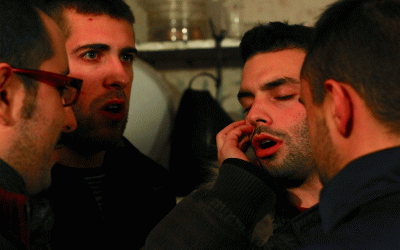 Sas Bator Colonnas is a multipart singing group from the Scano di Montiferro, a mountainous region in central Sardinia, Italy. Antioco Milia, Antonio Carboni, Stefano Desogos and Francesco Fodde started singing together in 2002, carrying on the vernacularmultipart singing practice, one of the most representative cultural forms of their village and their island, which is performed by four male singers and called cuncordu.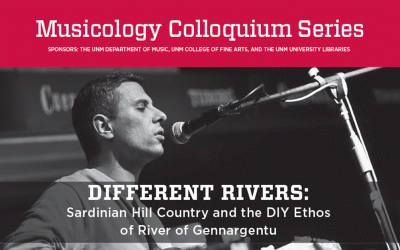 In the summer of 2014, the Bluesman "River of Gennargentu" released, on his SoundCloud page, three songs of hill country blues, sung in English and played with a technique like those of historical Delta blues artists, recorded in low-quality sound. Within a few months, the web page collected dozens of comments from users who were amazed by this new "discovery" and demanded the real artist's origin, as-yet-not-specified.
Perspectives from the US Southwest and Latin America featuring performances by J.D. Robb Trust. This symposium consists of an initial roundtable centered on decolonizing strategies in ethnomusicology followed by two shorter sessions: the first focusing on decolonizing pedagogies and the second on performance and activism.