Our Mission
The University of New Mexico Department of Music aims to provide the highest quality musical education, in order to make a substantial contribution to the cultural life of its region and the world by reinforcing the integral value of music in society.
We strive to give each student a first-rate musical education under the guidance of our dynamic artist faculty, and a well-balanced program among the disciplines of performance, music education, theory and composition, jazz studies, string pedagogy, conducting and musicology.
Our programs strive to develop the complete musician, one who is not solely interested in his or her primary instrument, but one who engages the world around them with and through their music
Academics >

Our wide range of concentrations creates a diverse and exciting educational environment, one that allows students to explore their creative potential
Our Areas >

The Department of Music at the University of New Mexico is highly engaged with the Albuquerque Arts community. This engagement goes far beyond the hundreds of concerts and musical events it hosts annually
Outreach Programs > | Public Events
Watch: All about our program
Auditions & Scholarships
The University of New Mexico Department of Music has many generous scholarship and assistantship opportunities for both undergraduate and graduate students interested in a music education at UNM.
Performances & Events
Our students and faculty regularly perform music in the Center for the Arts' Keller Hall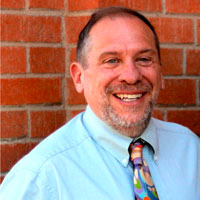 Are You Ready For Life-Altering Musical Experiences?
One definition of education is "an enlightening experience" and the Department of Music begins with the premise that everyone who encounters music in our program will be changed positively by the experience. For us, this includes our students, faculty, staff, and the community. Naturally, we honor and respect the classical tradition, and a student seeking the established ways of the performer developing their craft through academic study and one-on-one mentorship in the applied studio can easily follow that path. Just as important, we believe that today's music student should be savvy and proactive about learning a wide variety of skills to additionally support the basic craft of being a musician…
read more... +
A student, for instance, might matriculate at UNM with the thought of becoming a concert violinist, but after immersion in an Arts-in-Medicine class, discover a vocation to use music and other arts skills as a means of contributing to health care in society. Similarly, that same student may discover a rewarding path as an educator after immersion in the String Pedagogy program and lab school or contact with the 500 students and family members who participate in our Preparatory division.
At UNM, we make it a practice to annually invite guest artists and clinicians to give workshops and classes that are rarely experienced at other institutions. UNM has had a relationship with Amjad Ali Khan, one of the foremost North Indian (Hindustani) musicians in the world with a multitude of recordings and books to his credit. His classes invite students to learn the Hindustani tradition on the students' own western instruments. Students in our Jazz Studies program regularly have the opportunity to perform at professional venues such as the Hotel Andaluz, a regular sponsor of professional performances. All UNM students have the ability to learn and work at the Santa Fe Center Recording Studio, a Grammy Award winning facility. Students can learn and practice real life technological skills and again may find themselves drawn toward a different career than they originally anticipated.
We have a mission to our community and location and we celebrate that mission in our hires and in our commitment to offering classes in Native American, New Mexican, Mexican, and South American music of all varieties. Our orchestra regularly performs masterworks by composers born south of New Mexico and this is part of their mission. Make no mistake, transformation is something we aspire to provide for everyone, such as community members who join this commitment in the University Chorus. Like the student following the traditional path above, a community member can indeed be immersed into great classical music such as the Brahms' Requiem or Beethoven's 9th Symphony. On the other hand, such time-honored transcendent experiences may also occur in the midst of a socially responsible statement like the production of the Defiant Requiem, a work that is an artistic memorial to the holocaust experience of the concentration camps in World War II.
The annual John Donald Robb Composers Symposium features world-renown composers of all backgrounds, including contemporary composers George Crumb, John Cage, and Libby Larsen, Jazz composers Maria Schneider, Anthony Braxton, and Cecil Taylor, or film composer David Raksin. The community and students, faculty, and staff all get to intermingle with these composers in workshops and seminars that invite continuous discussion for the four days of the Symposium.
These are only a few of the opportunities that regularly present themselves in the UNM Department of Music, so I invite you to explore the website and discover more occasions for life-changing experiences. Please continue to visit the website and UNM because we never stop creating new opportunities for exploration. Paraphrasing a classic and popular advertisement, we proudly proclaim this is not your father's Department of Music.
-Dr. Steven Block, Chair of the UNM Department of Music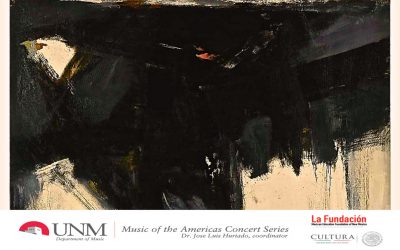 Antonio Rosales, bass clarinet / Juan José García, double bass / José Luis Hurtado, piano
May 4th, 3:00 pm, CFA Keller Hall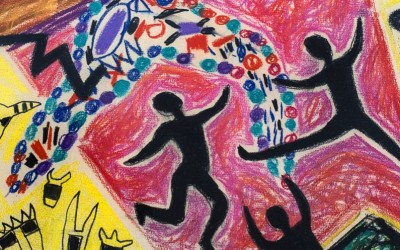 The 45th Annual John Donald Robb Composers' Symposium will take place March 28 – April 1, 2016. Indigenizing Art Music: Experiencing the sound of Native American influences in new music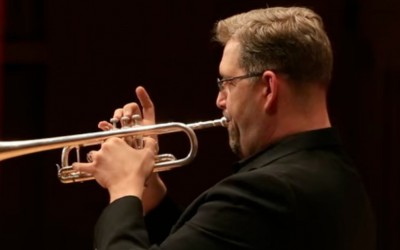 UNM Faculty member John Marchiando is the most recent member of the faculty to be highlighted on the UNM Proud website. John is an amazing teacher and trumpet player and we are thrilled to have him on our faculty.
|
"UNM prepared me with the foundation of knowledge and skills I needed to advance as a musician while deepening my appreciation for the wonderful music being made in my home state."
Dr. Sharon O'Connell Campbell
Associate Professor of Voice, University of Nebraska Kearney
|
"The Department of Music at UNM has been invaluable in preparing me for a career in the arts. My musical and academic experiences were second to none, and I found myself more than prepared amongst my peers at the doctoral level. I strongly believe that the opportunities granted to me, and the amazing encouragement and support I received at UNM, are integral parts of who and where I am today."
Dr. Malena McLaren
Chair, Department of Music/Associate Professor of Clarinet, Northwestern State University of Louisiana
|
"I have been fortunate to build and sustain a national and international reputation in the clarinet performance field over the past 15 years. My success would never have been possible without the significant, meaningful, and solid foundation UNM and the faculty in the Department of Music supplied to me in my undergraduate years."
Dr. John Masserini
Associate Dean/Associate Professor of Clarinet, Northern Arizona University
|
"The UNM music program was the perfect balance of research and practice. I had the flexibility to conduct ensembles, play in the Wind Symphony, assist the Spirit Marching Band, and design and conduct research, all while teaching part-time in the Albuquerque Public Schools. I am proud to be a Lobo and am exceedingly grateful for the mentorship and encouragement I received at UNM. "
Nathan B. Kruse
Associate Professor of Music Education Case Western Reserve University Cleveland, OH
Department of Music
MSC04 2570
1 University of New Mexico
Albuquerque, NM 87131-0001
Phone: (505)277-2126
Email: music@unm.edu
Contact the Department of Music