Colleen Sheinberg
Lecturer II, Keyboard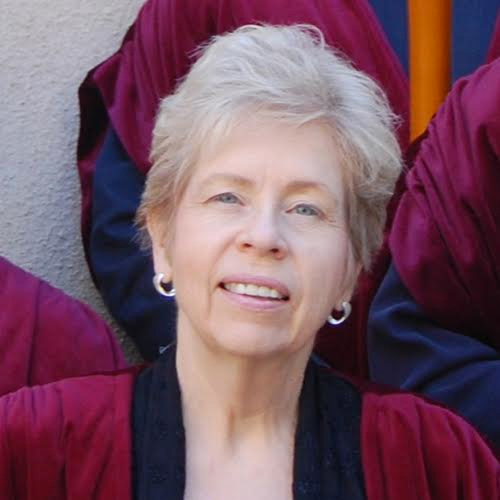 Colleen Sheinberg
Lecturer II, Keyboard;
Director, Early Music Ensemble
M.MU., The University of New Mexico.
colleens@unm.edu
(505)277-8401
Center for the Arts Room B233
Colleen Sheinberg is the director of the UNM Early Music Ensemble.  She also teaches applied piano and harpsichord, as well as vocal diction classes, and works with vocal students as a coach-accompanist. For ten years she served as the Department's Graduate Coordinator.
Ms.Sheinberg is a graduate of Southern Methodist University and the University of New Mexico and holds master's degrees in both piano performance and anthropology. Active in Albuquerque as a chamber musician, teacher and accompanist, she has also performed at the University of North Texas (Denton), Louisiana Tech University (Ruston), the University of Arkansas (Fayetteville), Fort Lewis College (Durango, Colorado), and with the Ensemble of Santa Fe and Santa Fe Desert Chorale.
In addition to her activities as a pianist, Ms. Sheinberg sings professionally and plays a variety of period instruments. She has performed on harpsichord with Serenata of Santa Fe, the Orchestra of Santa Fe, the Chamber Orchestra of Albuquerque and the New Mexico Symphony Orchestra, and on recorder in the Santa Fe Opera's production of L'Incoronazione di Poppea.
She and her husband Art together direct Música Antigua de Albuquerque, a professional Renaissance and medieval chamber ensemble that they helped to found in 1978. Música Antigua performs regularly in Albuquerque and Santa Fe and has toured throughout New Mexico and given performances in Houston and Milwaukee. The ensemble was the recipient of the Albuquerque Arts Alliance's 2002 Bravo Award for Excellence in Music, and has had two recordings released on the Dorian label of New York:  A Rose of Swych Virtu and The Sport of Love. The group's more recent recordings include Music to the Max, Round and Round We Go, Thys Yool Thys Yool, and The Four Elements.