Musicology Colloquium Series

Sponsored by The University of New Mexico Department of Music & The Latin American and Iberian Institute
Latin American and Iberian Institute (LAII) Conference Room
Thursday September 12, 2019
2:00-3:30pm
Sones de allá para acá:

 Son Jarocho from Mexico to USA
Name of presenter: Doris Careaga Coleman
Talk Description:
Son Jarocho is a genre of traditional Mexican music performed in southern Veracruz that has gained prominence in Chicanx communities in the United States. In this talk we will analyze the origins, rhythms, musical forms, and dances both in Mexico and the United States.  
Biography:
Dr. Doris Careaga Coleman teaches in the Department of Chicana Chicano Studies. In her academic courses she illuminates Afromexican literature, history, and culture. Her areas of research include son jarocho, culinary arts, and literature and theory related to Afromexican cultural studies. Dr. Careaga Coleman is the author of La Cocina Afromestiza en Veracruz (1995 (republished in 2004 and 2006)), La Cuenca del Papaloapan (1996), El Exótico Sabor de Veracruz (2000), and La Cocina Tradicional de Jalcomulco (2000 (republished in 2017)). Her most recent book is La culinaria afrodescendiente en Tamiahua: un discurso para iluminar a los afrodescendientes mexicanos (2018).
[eventon_slider slider_type='carousel' lan='L1' orderby='ASC' date_out='5' date_in='4 date_range='future' id='slider_3' open_type='originalL' style='b' ef='all']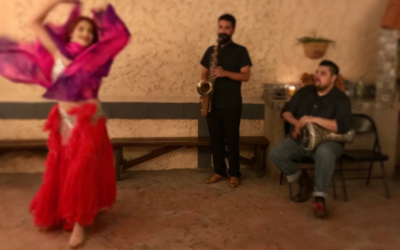 This talk explores the relationship between trauma and identity by examining Arab music performance on the U.S.–Mexico border. Drawing on the musicking of Syrian and Mexican migrant communities, I interrogate theories of cultural and psychological trauma and borderland epistemologies to explore how border tensions influence the often-fraught views of identity.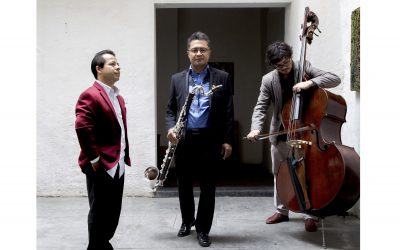 Formed by Antonio Rosales (bass clarinet), Juan José García (doublebass), and José Luis Hurtado (piano), LOW FREQUENCY TRIO is one of the few ensembles in the world that plays music that was exclusively composed for them.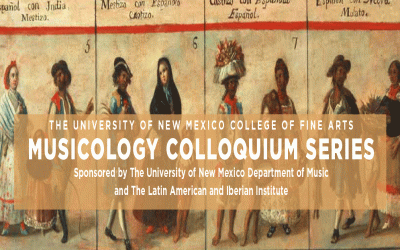 In New Spain, an institutional structure of merit and promotion hinged on the idea of reason as an intrinsically European attribute. This attribute differentiated 'Europeans' from people of mixed race claiming European status based on their skin complexion.