Heterophony: Texture, Technique, and Social Commentary

March 7, 2019
2:00 – 3:30 p.m.
Keller Hall, Center for the Arts
Talk Description: This lecture is in two parts: the first draws from my research on the 1960s jazz avant-garde and musicians' interests in heterophonic musical textures. I show how heterophony, technique and texture, satisfied a joint aesthetic and social/political goal for musicians and audiences. The parallels between textural and ethnic/racial difference in improvisatory experimentalism, are where aesthetics and social relations become intertwined.
For the second part, I perform original music that utilizes heterophony and "noise" in a solo electronic and improvised format. This performance segment is my own creative response to the historical precedents that I outline in the previous segment.
Biography: Kwami Coleman, Ph.D., is an assistant professor of musicology at the Gallatin School on individualized Study at New York University. His work is focused on improvised music, aesthetics, historiography, identity, and political economy. Kwami is also a pianist and composer, and released a recording called Local Music in 2017 of original music for trio plus field recordings captured in his home neighborhood, Harlem. His current book project is titled Change: The "New Thing" and Modern Jazz.
No events available.
The UNM Honky Tonk Ensemble, an ensemble that teaches students how to play in a band and that emphasizes the style of classic country music from the '50s, '60s and '70s, to come into KUNM's Studio A to do a studio session of songs they've performed over the course of the semester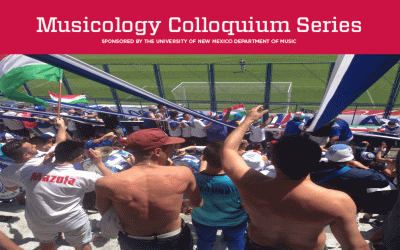 Argentine soccer fandom involves a nuanced set of bodily practices and a vast repertoire of chants based on radio hits and broadcast advertisement. This talk demonstrates how chanting brings together sounds and bodies in an affective public practice that incites intense feelings of social cohesion and belonging meaningful beyond what is being said with words.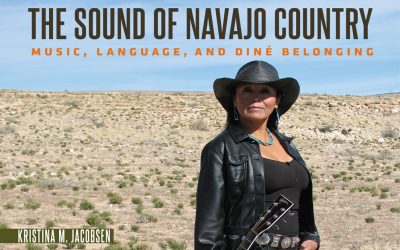 Dr. Kristina Jacobsen, Assistant Professor of Ethnomusicology in the UNM Department of Music, is awarded the 2018 Woody Guthrie Book Award for the most outstanding book in popular music by the International Association for the Study of Popular Music (IASPM-U.S.).