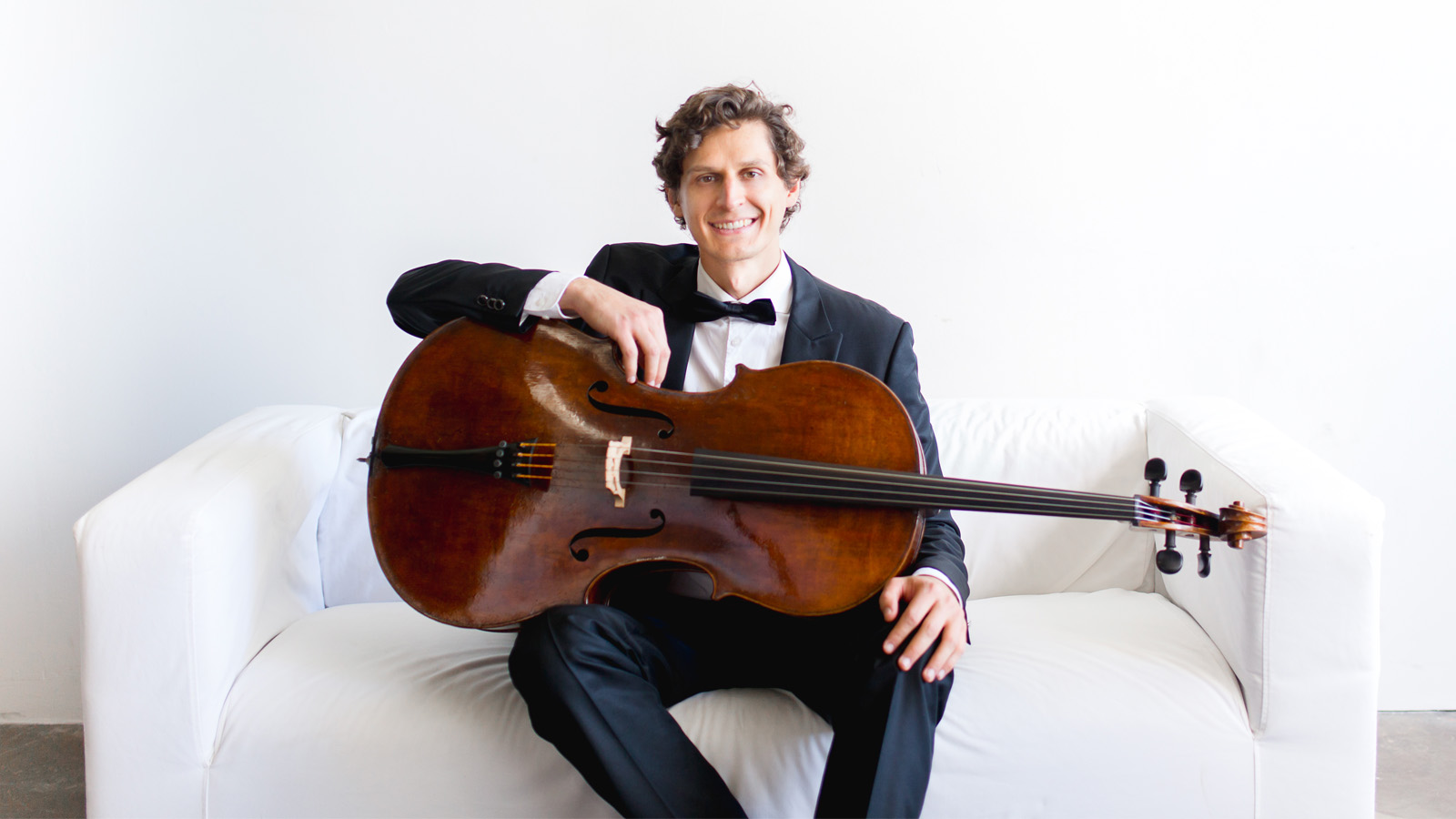 Welcome new Assistant Professor of Cello, Christoph Wagner who makes the strings sing

Originally published in the Daily Lobo on August 20, 2023, by Addison Key, Culture Editor at the Daily Lobo
____
Christoph Wagner always wanted to play the cello. Wagner is the new Assistant Professor of Cello within the Department of Music at the University of New Mexico.
Wagner started playing when he was six. He says he watched his sister play the cello and never doubted that it was the instrument for him. What attracted him was the versatility of the instrument.
"You can do so many things with this instrument. You can play very low; you can play very high pitches. So, you can mimic a huge spectrum of expressions, sounds, timbres and colors," Wagner said.
Wagner's responsibilities will include growing the cello program at UNM, teaching courses related to strings and pedagogy and supporting the orchestra program. This semester, he will be co-leading the Sinfonia– the smaller orchestra.
Wagner has been teaching cello since he was an undergrad student in Germany. "Teaching cello does not only require technical knowledge of the instrument, but it also demands an understanding of the student, their skill level and emotional connection to the work," Wagner said.
"It's a physical, almost athletic activity sometimes, but also, we are dealing with expression and emotions and playing music which has emotional content – different characters and colors and emotions. Secondly, it requires for me to understand where the students are coming from and how I can best support the students … (how to) meet a student where they are," Wagner said.
The cello can emulate voice-like qualities. Olga Perez Flora, the Assistant Professor of Voice within the Department of Music at UNM, said that "Wagner's playing has a particular resemblance to singing."
"I think that Christoph has what we would call a cantabile sound … (it) means to sing in Italian, and he really does understand the singing of the cello and the way the acoustics work and just the way the line moves. Vocally, we try to also mimic the strings so it's a beautiful partnership of people singing and playing together, and he obviously has an incredible ear for the singing style," Perez Flora said.
Perez Flora is excited to work with Wagner and said that his belief in a balance between work and life was one of the reasons he stood out as an applicant.
"He has … a holistic approach to life and he's very organic, so he's really interested in a healthy lifestyle, which is something that is really symbiotic to opera singing and the way we try to stay healthy. We use our whole instrument," Perez Flores said.
In addition to developing the cello program, Wagner is interested in playing and performing throughout the state and making educational opportunities for the cello more accessible for younger students.
"I see this as an immense responsibility to really contribute to the cultural life in the state, to support music education initiatives and collaborate with various partners throughout the state to allow students to have first class access to instrumental training … I do believe that music education and music in general has the capacity to enrich our lives," Wagner said.
"I strongly believe that performance is not something the performer does, and that the audience just listens," Wagner said. "I think the power of music actually comes to its fruition when everyone participates."
__
Addison Key is the culture editor at the Daily Lobo. She can be reached at culture@dailylobo.com