Friday, May 5 at 7:30 pm
Popejoy Hall
UNM Symphony Orchestra directed by Dr. Matthew Forte.
UNM Choirs directed by Dr. David Edmonds
The UNM Choirs and Symphony Orchestra present a concert that speaks directly to the challenges faced by musicians during the COVID-19 pandemic, in a spirit of reflection and renewal. A seamless event, which also features the music of Igor Stravinsky and Lili Boulanger, the evening will be centered on two premieres (one a New Mexico premiere and the other a world premiere) of works by nationally-recognized composer Andrea Clearfied. These two works, entitled Pan With Us and Singing into Presence, are based on the poetry of Robert Frost and Catherine O'Meara, respectively, and will provide a meaningful and reflective space for the audience and performers alike.
Andrea Clearfield is an award-winning composer who has written more than 150 works for orchestra, opera, chorus, chamber ensemble, dance, and multimedia collaborations. Clearfield creates deep, emotive musical languages that build cultural and artistic bridges. Recent works are inspired by Tibetan music fieldwork that she conducted in the Nepalese Himalaya. She was appointed the Steven R. Gerber Composer in Residence with the Chamber Orchestra of Philadelphia for their 2018-19 season.
She is a 2020 recipient of the Pew Center for Arts & Heritage International Artist Residency, was named the 2020 The David Del Tredici Residency Fellow at Yaddo, and was awarded a 2020 Helene Wurlitzer Foundation of New Mexico Fellowship. She is currently 2020-2022 Composer-in-residence with National Concerts at Carnegie Hall. Her first opera, MILA, Great Sorcerer, to libretto by Jean-Claude van Itallie and Lois Walden, was presented at the acclaimed NYC Prototype Festival in January 2019. Dr. Clearfield was awarded a 2017 Independence Foundation Fellowship, a 2016 Pew Fellowship in the Arts, and Fellowships at the Rockefeller Foundation's Bellagio Center, American Academy in Rome, Yaddo, Copland House, and the MacDowell Colony among others.
As a performer, she played keyboards with the Relâche Ensemble for 25 years and had the great honor of performing with the Court of the Dalai Lama. She has served on the Board of Directors of the Recording Academy/Grammy's Philadelphia Chapter. A strong advocate for building community around the arts, she is the founder and host of the renowned Salon featuring contemporary, classical, jazz, electronic, dance, and world music since 1986. More at www.andreaclearfield.com
Join us for an evening of healing and joy!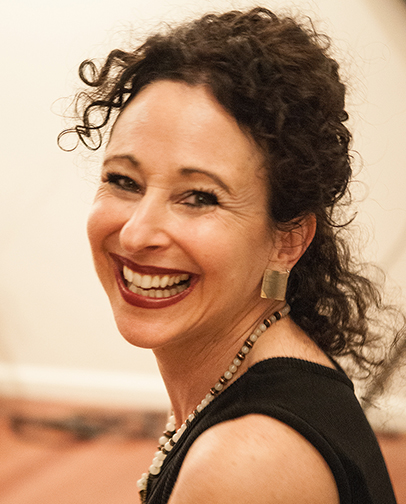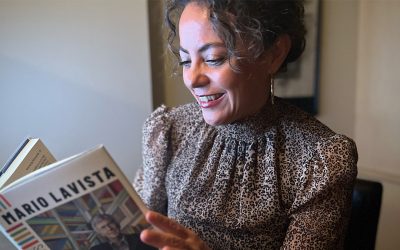 UNM Associate Professor of Music Dr. Ana Alonso-Minutti Releases New Book, Mario Lavista: Mirrors of Sounds, 2023By Lilly Porter, October 30, 2023Dr. Ana Alonso-Minutti's new book, Mario Lavista: Mirrors of Sounds, has just been released by Oxford University...