Patricia Ann Repar
Professor of Theory & Composition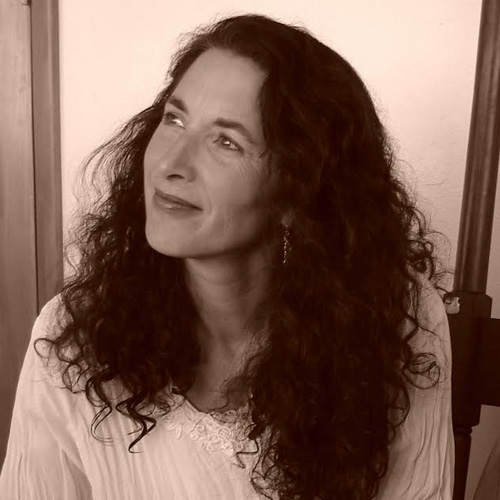 Patricia Ann Repar
Professor of Theory & Composition
D.M.A., University of Illinois
repar@unm.edu
(505)277-0404
Center for the Arts Room B437
Curriculum Vitae
Canadian composer/performer Patricia Ann Repar has collaborated with artists in contemporary theatre, dance, sculpture, and video and her ethnomusicological interests have been pursued through travel and research abroad: South Africa and Uganda; Ecuador; Northern, Eastern and Western Europe; Cuba; the Middle East; Central and South-East Asia. Repar's pieces have thus come to reflect not only an interest in multimedia but in multiculturalism. Searching for new timbres she employs a wide array of musical instruments including her own designs, as well as various electronic technologies.
Searching for new forms and creative processes her compositions reflect explorations in sound, gesture, and image; clinical observations on sound and healing; experiments in performance and technology; and studies on the relationship between creativity and collaboration.  Repar has been featured as a guest composer, performer, and educator throughout the United States and Canada as well as in Great Britain, South America, Eastern Europe, parts of Africa and Australia.
As an Assistant Professor in the departments of Music and Internal Medicine (section of Integrative Medicine) at The University of New Mexico Dr. Repar teaches composition, computer applications in music, and arts-in-medicine.  She founded and currently directs Arts-in-Medicine at UNM which is a nationally recognized program of clinical service, research, and education.  Sometimes referred to as a 'living installation' the program includes musicians, dancers, writers, visual artists and body workers who engage patients, their families, and medical professionals throughout UNM Hospitals in creative encounters of a rejuvenating, transformative, and educational nature.  For further information please see http://artsinmedicine.unm.edu.
Along with several other musicians, Repar performed her most recent compositions, Red Mountain Note(contemporary chamber music), Navajo Grandmother (storytelling through sound and movement), From Keppler to Cage (reflections on composition, sound, and healing) and Tuning Forks/Tuning Bodies (a demonstration) in Keller Hall on March 31st, 2007.  The multimedia event entitled Ridin' the Wave:  Perspectives on Composition, Sound, and Healing drew an enthusiastic and large audience of artists, health care professionals, and members of the Albuquerque community.  Dr. Repar is currently working in collaboration with artists and medical professionals from South Africa and Uganda to explore the potential for health education and promotion through the arts in African communities.