Olga Perez Flora
Assistant Professor of Voice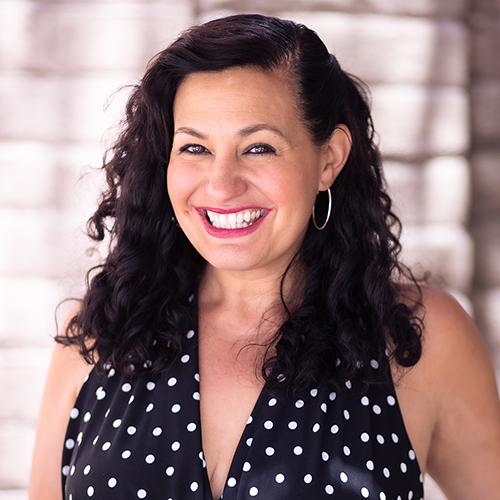 Olga Perez Flora
Assistant Professor of Voice
D.M.A, Vocal Performance, The Ohio State University
oflora@unm.edu
Center for the Arts Room 2110
Cuban-American mezzo-soprano, Olga Perez Flora, has been lauded by Opera News for her "smoky tones" and "firm, pleasant voice and lively poise." She has performed with opera companies and symphonies across the country and internationally and is best known for her sultry Carmen, which she has performed numerous times, including her debut with Amarillo Opera. Recently, she performed the role of Frost in the recording of Stephen Colantti's children's opera The Selfish Giant with the Erie Chamber Orchestra.
Internationally known as a recitalist, Dr. Flora has performed several recitals with companies across the United States, Cuba, and in Italy. She has most recently created a Cuban Song Recital named Canciones de mi Isla: Songs from my Island, featuring Cuban composers, poets and collaborators that has been enthusiastically received by audiences. Last Spring, Dr. Flora travelled to Havana, Cuba to perform in two concerts with Cuban composers José María Vitier and Leo Brouwer in her first visit to her families' homeland.
Additional engagements include Hayden's Lord Nelson Mass and Bach's Cantata BWV 4 with the Southeastern Ohio Symphony Orchestra, a concert in NYC with the Jupiter Chamber Symphony Players in Alkan's Marcia funerale morte d'un pappagallo, and a New Year's Eve performance with the North State Symphony. Recent performances include Flora in La Traviata Symphony Orchestra, Eunice in A Streetcar Named Desire with Opera Company Middlebury as well as concerts featuring her as the mezzo-soprano soloist in Beethoven's 9th symphony with the University of Redlands, West Side Story highlights with the Reno Philharmonic, and a concert with Cuban composer Leo Brouwer at Buffalo State.
Dr. Flora holds the Doctorate in Musical Arts from The Ohio State University, the Master in Music in opera theater from Arizona State University and the Bachelor in Music in vocal performance from Northern Arizona University. She is currently an Assistant Professor of Voice at the University of New Mexico, Artistic Co-Director at the Idyllwild Summer Arts Festival Choral Intensive, and the Artistic Director of the Gobbi Villa summer young artist program in Rome, Italy. Her professional affiliations include being an active member of the National Association of Teachers of Singing (NATS) and the American Choral Directors Association (ACDA).