Ana Alonso-Minutti
Associate Professor of Musicology & Ethnomusicology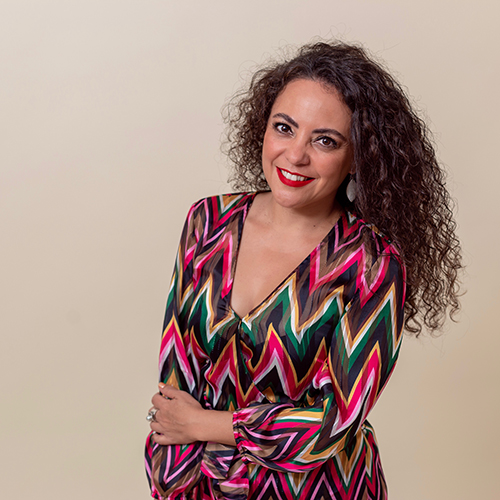 Ana Alonso-Minutti
Associate Professor of Musicology & Ethnomusicology
Ph.D., University of California, Davis
Center for the Arts Room 2106
Curriculum Vitae
Ana Alonso Minutti is an Associate Professor of Music, research associate of the Southwest Hispanic Research Institute, and faculty affiliate of the Latin American and Iberian Institute and the Women, Gender, and Sexuality Studies at the University of New Mexico. She graduated summa cum laude with a BA in music from the Universidad de las Américas, Puebla, Mexico, and received MA and PhD degrees in musicology from the University of California, Davis.
Alonso-Minutti's scholarship focuses on experimental and avant-garde expressions and music traditions from Mexico and the US-Mexico border. Among her research areas are Latina/Chicana feminist and queer theories, critical race studies, and decolonial methodologies. Her work has been published in edited volumes as well as in academic journals in the United States (Latin American Music Review, Journal of Music History Pedagogy, Brújula, Sound American), Mexico (Heterofonía, Discanto, Pauta, Sonus Litterarum), and Argentina (Revista Argentina de Musicología), and she has presented her work in conferences and institutions across the Americas (Brazil, Canada, Colombia, Mexico, Puerto Rico, U.S.) and Europe (Finland, Romania, Spain). She is the author of Mario Lavista: Mirrors of Sound (Oxford University Press, 2023) and co-edited the volume Experimentalisms in Practice: Music Perspectives from Latin America (Oxford University Press, 2018). Her publications can be accessed at this site: https://unm.academia.edu/AnaAlonsoMinutti. 
In addition to her scholarly work, Alonso-Minutti has written a number of pieces. Her multi-movement choral work, Voces del desierto (performed at Albuquerque's National Hispanic Cultural Center in 2019), won the biennial Robert M. Stevenson Prize granted by the Society for Ethnomusicology in 2021. Moreover, she directed and produced the video documentary Cubos y permutaciones: plástica, música y poesía de vanguardia en México exhibited at the Museo Universitario de Arte Contemporáneo (MUAC) in Mexico City and at the Museo Espacio in Aguascalientes.
Currently, Alonso-Minutti is the co-editor of Twentieth-Century Music journal, area editor for Grove Music Online's Women, Gender, and Sexuality Project, member of the editorial board of Journal of Music History Pedagogy, member of the advisory board of Sonus Litteratum, and curatorial advisor for Mediateca Lavista. Moreover, she is a faculty affiliate of Project Spectrum, a student-led coalition committed to increasing diversity, equity, inclusion, and accessibility in music studies. She has served in various capacities in music-centered academic societies. She is a former council member of the American Musicological Society and the Society for Ethnomusicology, former chair of AMS's Ibero-American Music Study Group, and former chair of AMS's Alfred Einstein Award. 
In her classes, Alonso-Minutti fosters a multidirectional dialogue centered on musical/sound practices while engaging in decolonial methodologies, cultural aesthetics, transculturation, gender/sexuality studies, border consciousness, and musical activism. Prior to joining the University of New Mexico in 2013, she was Assistant Professor of Music at the University of North Texas, where she taught large undergraduate non-music major courses, upper-division music major courses, courses within the Honors College, and master's and doctoral-level seminars. 
Course offerings at UNM:
Women, Music, and Feminist Thought

Experimental Music Across the Americas 

Mexican Music Beyond Borders

Proseminar in Critical Musicology

Opera in Context

Music History from 1750 to the Present

Studies in Twentieth-Century Music

Studies in Medieval & Renaissance Music