A 90 minute, 4K, 7.1 surround sound eco-rockumentary concert of a day in the life of the Bosavi people and their rainforest home in Papua New Guinea, directed and produced by Steven Feld and based on recordings and images from 1976-2018. Produced in collaboration with Grateful Dead drummer Mickey Hart, and assembled with Skywalker Sound mixer Dennis Leonard, and filmmaker Jeremiah Richards. Q&A with filmmakers after the screening. Presented by the Society for Ethnomusicology., All ticket sales benefit the Bosavi Peoples Fund, advocating for social and environmental justice in one of the most remote parts of Papua New Guinea.
Albuquerque Museum of Natural History Dynatheatre, $10, 1:45p, Thursday November 15. Tickets available for purchase at the door. Please contact Regan Homeyer for additional details or questions: reganhomeyer@unm.edu.
<!-- [et_pb_line_break_holder] -->[eventon_slider slider_type='carousel' lan='L1' orderby='ASC' date_out='5' date_in='4 date_range='future' id='slider_3' open_type='originalL' style='b' ef='all']<!-- [et_pb_line_break_holder] -->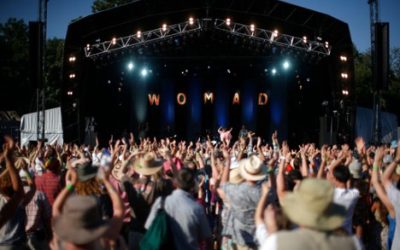 How a Song Bridged Diné and Ndebele Worlds An anthropologist recounts a magical moment of songwriting collaboration between Diné (Navajo) and Ndebele artists gathered for the WOMAD Festival in South Africa. By Kristina Jacobsen  Originally published November 30, 2022,...