MUSIC OF THE AMERICAS presents
SIGMA PROJECT SAX QUARTET
Music from the Americas presents Spanish Sigma Project Sax Quartet, one of the leading ensembles of the European Contemporary new music scene.
Formed by Andrés Gomis, Josetxo Silgero, Ángel Soria and Alberto Chaves, Sigma Project comes for the first time to Albuquerque to present an avant-garde program by composers of Mexico and Spain. Sigma Project's highlights for next months include trips to Hannover, Wroclaw (Poland), France, Mexico, Chile, Rumania, Badajoz, Madrid, Valencia, and Sevilla.
Don't miss this opportunity to enjoy modern music played by an unusual combination of four saxophones!
[eventon_slider slider_type='carousel' lan='L1' orderby='ASC' date_out='5' date_in='4 date_range='future' id='slider_3' open_type='originalL' style='b' ef='all']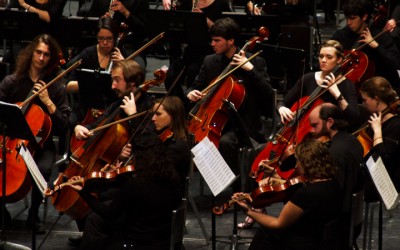 Friday, May 5 at 7:30 pmPopejoy HallUNM Symphony Orchestra directed by Dr. Matthew Forte.UNM Choirs directed by Dr. David Edmonds The UNM Choirs and Symphony Orchestra present a concert that speaks directly to the challenges faced by musicians during the COVID-19...