On January 11th, 2018, both Susan Kempter and Laurie Lopez were recognized by the New Mexico chapter of the American String Teachers Association. Susan was awarded the prestigious Lifetime Achievement Award for her accomplishments in the local, national, and international string community, and Laurie was award the Hats Off! award for her administrative work in the UNM string Lab School.
Brava, ladies!
<!-- [et_pb_line_break_holder] -->[eventon_slider slider_type='carousel' lan='L1' orderby='ASC' date_out='5' date_in='4 date_range='future' id='slider_3' open_type='originalL' style='b' ef='all']<!-- [et_pb_line_break_holder] -->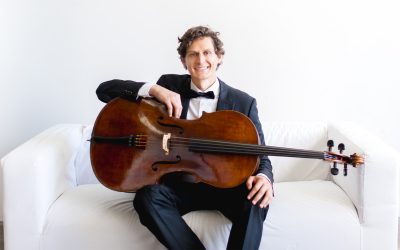 Welcome new Assistant Professor of Cello, Christoph Wagner who makes the strings sing Originally published in the Daily Lobo on August 20, 2023, by Addison Key, Culture Editor at the Daily Lobo ____ Christoph Wagner always wanted to play the cello. Wagner is...