On January 11th, 2018, both Susan Kempter and Laurie Lopez were recognized by the New Mexico chapter of the American String Teachers Association. Susan was awarded the prestigious Lifetime Achievement Award for her accomplishments in the local, national, and international string community, and Laurie was award the Hats Off! award for her administrative work in the UNM string Lab School.
Brava, ladies!
<!-- [et_pb_line_break_holder] -->[eventon_slider slider_type='carousel' lan='L1' orderby='ASC' date_out='5' date_in='4 date_range='future' id='slider_3' open_type='originalL' style='b' ef='all']<!-- [et_pb_line_break_holder] -->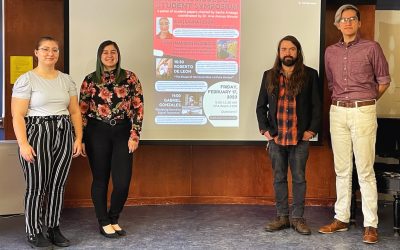 Musicology students present their research at UNM 2023 Musicology Student Symposium How can music be used to revitalize a language? How can opera be a journey of healing from trauma? How does a popular music genre interact with the Mexican drug war? How can hyperpop...