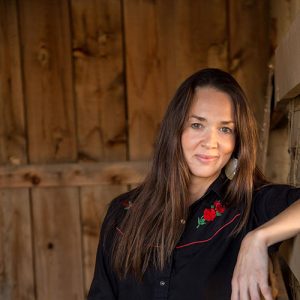 Dr. Kristina Jacobsen, Assistant Professor of Ethnomusicology in the UNM Department of Music, is awarded the 2018 Woody Guthrie Book Award for the most outstanding book in popular music by the International Association for the Study of Popular Music (IASPM-U.S.). 
"Jacobsen's study of the ways in which Diné, or Navajo, country music musicians and fans articulate their sense of belonging and identity through country music, a genre deemed incongruous with and even antagonistic to Navajo sensibilities, is a remarkable example of popular music scholarship. Jacobsen's work is particularly timely as the racialization of indigeneity continues to erase indigenous presence from popular music and cultural production writ large. Jacobsen's reflexive positioning as a non-Diné (white) scholar as well as a performing country musician in bands with Navajo musicians, Jacobsen provides a strong model for ethical and sensitive ethnographic work." 
2019 Prize Committee (Kevin Fellezs, Alexa Woloshyn, and Kate Galloway), Woody Guthrie Book Award.
[eventon_slider slider_type='carousel' lan='L1' orderby='ASC' date_out='5' date_in='4 date_range='future' id='slider_3' open_type='originalL' style='b' ef='all']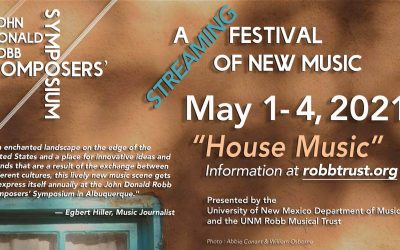 THE JOHN DONALD ROBB COMPOSERS' SYMPOSIUM 2021 "HOUSE MUSIC"STREAMING FESTIVAL OF NEW MUSIC May 1 – May 45 – 8:30 PM Since 1972, the internationally renowned symposium has brought composers and musicians from around the world to UNM for a series of public concerts and...