Dr. Kristina Jacobsen, Assistant Professor of Ethnomusicology, was recently awarded the Fulbright Con Il Sud Award for Teaching and Research to support her upcoming research during her sabbatical on the Italian Island of Sardinia [Sardigna]. As a Fulbright Scholar, Dr. Jacobsen will be doing fieldwork for a new book project focusing on country music in Sardinia, titled "Sing Me Back Home: Songwriting, Language Reclamation and Italian Colonialism in Sardinia." She will also be writing songs and recording a new Americana album of cowrites with Sardinian songwriters to accompany this book, presenting her research at Universities on the Italian continent, and teaching a class at the University of Cágliari in Sardinia.
[eventon_slider slider_type='carousel' lan='L1' orderby='ASC' date_out='5' date_in='4 date_range='future' id='slider_3' open_type='originalL' style='b' ef='all']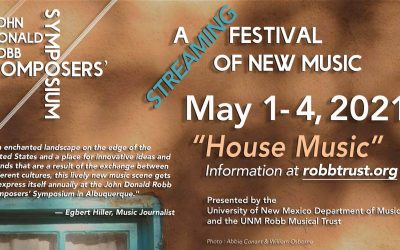 THE JOHN DONALD ROBB COMPOSERS' SYMPOSIUM 2021 "HOUSE MUSIC"STREAMING FESTIVAL OF NEW MUSIC May 1 – May 45 – 8:30 PM Since 1972, the internationally renowned symposium has brought composers and musicians from around the world to UNM for a series of public concerts and...