The UNM Music Department is proud to welcome one of Mexico's most prominent composers, Federico Ibarra Groth, for a short residency under the auspices of the Music from the Americas Concert Series. Ibarra has had a long and outstanding career, and has received many honors, culminating in being awarded the Mexican government's Fine Arts Medal (Medalla Bellas Artes) one year ago.
During his residency, there will be two concerts devoted to Ibarra's chamber works, spanning his entire career from 1965 to the present. The concerts, organized by local pianist Fred Sturm, will take place in Keller Hall on Friday, March 4 at 3:30, pm, and Saturday, March 5 at 8:00, pm.
Works on Friday's concert will include Three Pieces for Bassoon and Piano (1993); El Viaje Imaginario (Imaginary Journey) for clarinet, violin, cello and piano (1994); Sonata 7 for solo piano (2012); and the world premier of Ibarra's Sonata for Violin and Piano (2014). Performers for that concert will include Stefanie Przybylska, bassoon; Cármelo de los Santos, violin; Lori Lovato, clarinet; Joel Becktell, cello; and Fred Sturm, piano.
The Saturday concert will feature Ibarra's Sonata for Cello and Piano (1992); a selection of songs – Seis Melodias sobre Poemas de Verlaine (2000-2003), La Ermita (1965), and Cancion Arcaica para niños (1979); Sonata for Two Cellos and Piano (2004); and Juegos Nocturnos (1995) for woodwind quintet. Performers for that concert will include Paula Swalin, soprano; Lisa Collins and Lisa Donald, cello; Fred Sturm, piano; Kevin Vigneau, oboe; Valerie Potter, flute; Michael Walker, horn; Denise Turner, bassoon; and Keith Lemmons, clarinet.
Other activities will include a presentation on Thursday, March 3 at 11 am and an open rehearsal at 3 pm, both in Keller Hall, and a composition master class on Friday, March 4 at 11 am in room 1111 of the Fine Arts Center. These activities are free and open to the public. Tickets for each of the concerts will be $12/10/5 (General/Senior/Student), available from the UNM ticket box office.
Ibarra is unusual among modern composers in that he has produced major works in a wide range of genres. He has focused particularly on opera, producing eight thus far (he is currently working on a ninth). These have been quite successful, with multiple performances in Mexico and some in other countries. In addition, he has produced four symphonies, choral works, ballets, concertos, sonatas, and chamber music for many combinations of instruments.
In the words of music critic Manuel Yrízar, "Federico Ibarra has succeeded in creating for himself an unmistakably individual voice, and perhaps because of this he has also been able to incorporate into his own musical discourse echoes of a great variety of musical idioms, which evolve and develop freely in the rich tapestry of his musical creations. It is therefore not surprising that he has transcended the world of mere personal speculation, in which many composers believe that their own private dialects will succeed in being transmitted as shared languages. In fact, the great artistic achievement of Federico Ibarra's music derives from the fact that he has succeeded in creating a powerfully accessible idiom, converting his own personal sound into a rich treasure trove that all listeners can share in and make their own."
This year the Mexican National Institute for Fine Arts (Instituto Nacional de Bellas Artes) is celebrating Ibarra's 70th year (he was born in 1946) with a staging of two of his shorter operas. These include El Pequeño Principe (The Little Prince), based on the book by French author Saint-Exupery; and Antonieta, based on the life of Antonieta Rivas Mercado, and commissioned for the centennial/bicentennial of Mexico in 2010. Ibarra's residency at UNM is also part of that yearlong celebration, and marks his first visit to the United States in almost two decades.
This is made possible in part through the support of the Mexican Ministry of Culture.
[eventon_slider slider_type='carousel' lan='L1' orderby='ASC' date_out='5' date_in='4 date_range='future' id='slider_3' open_type='originalL' style='b' ef='all']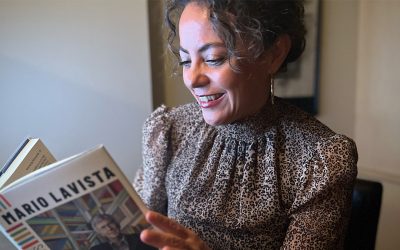 UNM Associate Professor of Music Dr. Ana Alonso-Minutti Releases New Book, Mario Lavista: Mirrors of Sounds, 2023By Lilly Porter, October 30, 2023Dr. Ana Alonso-Minutti's new book, Mario Lavista: Mirrors of Sounds, has just been released by Oxford University...