Regina Carlow
Professor of Music Education & Choral, College of Fine Arts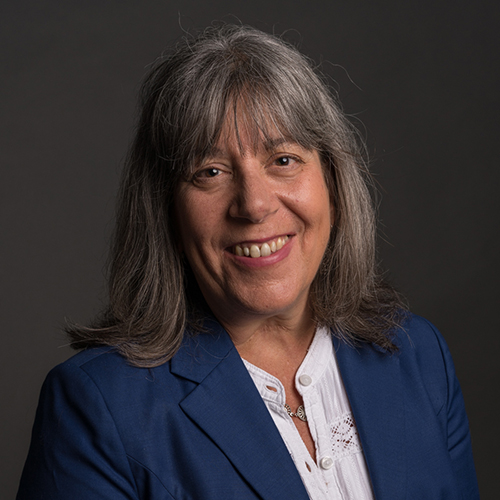 Regina Carlow
Currently on Leave 2020-2021
Professor of Music Education & Choral
Associate Dean for Student Affairs, College of Fine Arts
Ph.D., University of Maryland
rcarlow@unm.edu
(505)277-4825
Center for the Arts Room 1109
Regina Carlow, Ph.D. holds degrees from the University of Maryland, College Park, The Catholic University of America, and Westminster Choir College in the area of Music Education with an emphasis in Choral Conducting. Prior to her appointment at the University of New Mexico, she was artistic director of the Capitol Hill Youth Chorus in Washington DC, the music director of the Choral Arts Society of Frederick and held positions at the Anne Arundel Community College, the Frederick County Community College and for 20 years was a general and choral music teacher for Montgomery County Public Schools in Maryland.
Dr. Carlow's research and teaching interests include the study of the musical experiences of immigrant students, integrating special needs and culturally diverse students into music classrooms in the U.S. and creating service learning programs for pre-service music teachers. She has published in the Maryland Music Educators Journal andSpotlight on Teaching Chorus. Dr. Carlow has presented workshops on The Child Voice, Kodály Methodology, Healthy Choral Warm-ups for Adolescents, and Music for Preschool Children.
She has worked as a consultant for the Washington Opera as well as for the D.C. Arts and Humanities Forum where she presented workshops for artists in residence as well as classroom teachers in the areas of integrating opera into the classroom, learning styles and developmentally appropriate arts activities and lesson plans for introducing Die Walkure to elementary school students.
She has been a choral clinician and festival adjudicator in Maryland and Virginia. In 1987, Dr. Carlow composed an original score for the children's book The Velveteen Rabbit that was performed by students at the John Adams Developmental Center and narrated by former White House Press secretary, James Brady.