CK Barlow
Lecturer II, Music Technology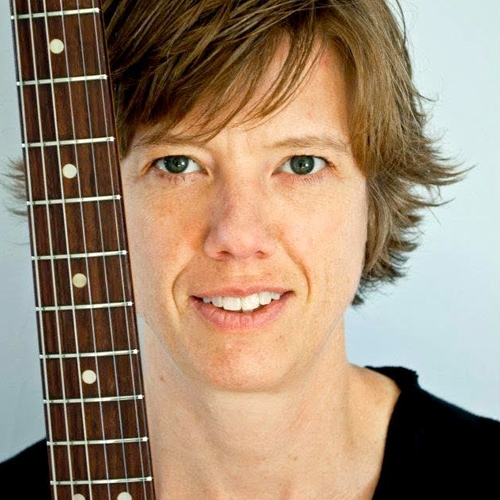 CK Barlow
Lecturer II, Music Technology
M.M., The University of New Mexico
ckbarlow@unm.edu
(505)277-2126
Center for the Arts Room B223
Composer and performer CK Barlow's work has been used in more than 150 series across ABC, CBS, NBC, BBC, CNN, HBO, Bravo, MTV, NatGeo, VH1, History, Discovery, Style, etc.; in six national ads; and in the Breaking Bad franchise. She has created music for dozens of film and theater projects, including feature films Warrior Woman (2011) and Roswell FM (2013).
CK has performance backgrounds in indie rock and experimental electronics plus a master's degree in Music Theory and Composition, received with distinction from the University of New Mexico. She performed for 14 years with the acclaimed avant-orchestral ensemble Out of Context. She has been published in MIT's Computer Music Journal and interviewed for Leonardo Music Journal.
CK teaches Fundamentals of Music Technology, Advanced Music Production, Intro to Max Programming for Musicians, and Arts Entrepreneurship for the Music, IFDM and Arts Leadership and business programs.