Date of event: Thursday November 14, 2019
Time and Location: 2:00-3:30pm, LAII Conference Room
Description: In New Spain, an institutional structure of merit and promotion hinged on the idea of reason as an intrinsically European attribute. This attribute differentiated 'Europeans' from people of mixed race claiming European status based on their skin complexion. Given the affective impulses permeating ideas about reason in New Spain, this paper considers reason in light of musico-phenomenological strategies that racialized subjects used to re-write their bodies. Such process problematizes the philosophical purview of the Enlightenment's civilizing mission, and the historical narrative of its political project.
Biography: The work of Professor Jesús Ramos-Kittrell analyzes the relationship of cultural phenomena to the socio-political structures that organize and co-produce them. Such processes interrogate power asymmetries affecting issues of social, political, and cultural representation. His published work covers the early modern period in the Americas and more current cultural analyses of globalization. Previously, Dr. Ramos-Kittrell has served as joint faculty of musicology, ethnomusicology and Latin American Studies, at Tulane University and Southern Methodist University. He is currently assistant professor in residence of musicology at the University of Connecticut.
Sponsors: The University of New Mexico Department of Music and The Latin American and Iberian Institute
[eventon_slider slider_type='carousel' lan='L1' orderby='ASC' date_out='5' date_in='4 date_range='future' id='slider_3' open_type='originalL' style='b' ef='all']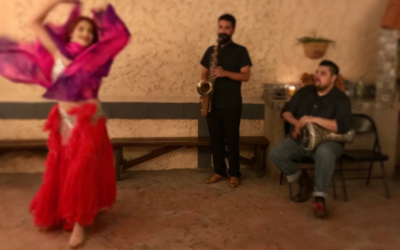 This talk explores the relationship between trauma and identity by examining Arab music performance on the U.S.–Mexico border. Drawing on the musicking of Syrian and Mexican migrant communities, I interrogate theories of cultural and psychological trauma and borderland epistemologies to explore how border tensions influence the often-fraught views of identity.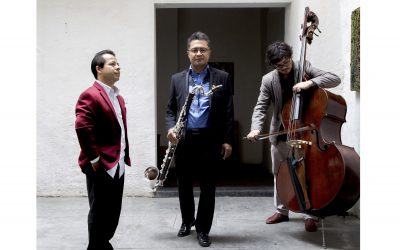 Formed by Antonio Rosales (bass clarinet), Juan José García (doublebass), and José Luis Hurtado (piano), LOW FREQUENCY TRIO is one of the few ensembles in the world that plays music that was exclusively composed for them.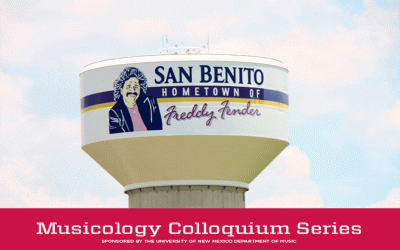 The Texas border town of San Benito is the subject of this talk which examines how memory and legacy operate within a community of "self-appointed" cultural brokers and a local municipality inspired by capitalist notions of urban development, economic growth and cultural tourism.