Walter A. Clark
Date:
Thursday March 23, 2017
Time and Location:
2:00-3:30pm, Waters Room, Zimmerman Library
Title:
Spain the 'Eternal Maja':  Goya, Majismo, and the Reinvention of Spanish National Identity in Granados's Goyescas.
Description:
This talk will explore the influence of artist Francisco Goya (1746-1828) on one of the greatest masterpieces of Spanish music, the Goyescas suite for solo piano by Enrique Granados (1867-1916). Goya and Granados helped redefine the Spanish nation during a period of imperial decline and culture florescence ca. 1900.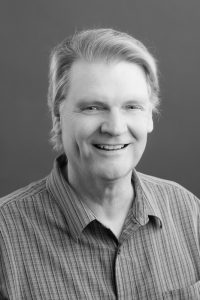 Biography:
Walter Aaron Clark is a professor of musicology and director of the Center for Iberian and Latin American Music at the University of California, Riverside. He is the author of groundbreaking Oxford biographies of Isaac Albéniz, Enrique Granados, and Federico Moreno Torroba, and he is currently conducting research on a biography of Joaquín Rodrigo. In recognition of his contributions to the study and promotion of Spanish music and culture, King Felipe VI of Spain conferred on him the title of Comendador de la Orden de Isabel la Católica (Commander of the Order of Isabella the Catholic), a Spanish knighthood.
Sponsors:
The University of New Mexico Department of Music, the Latin American and Iberian Institute, and the Center for Southwest Research.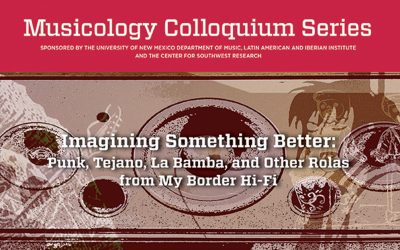 Unrepentant border crosser, writer, ex-dj, and academic. Santiago Vaquera-Vásquez is an Associate Professor of US Southwestern Literatures, and Creative Writing in the Department of Spanish, and Portuguese at the University of New Mexico.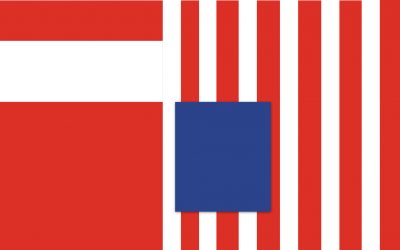 "Scaling the Wall" is a project that promotes works for flute by Canadian, American and Mexican ex-patriate composers.  It seeks to showcase how contemporary composers connected to those countries have successfully bridged the political, cultural and geographic borders crossing the western 100th meridian. Featured composers' works vary in style, instrumentation and compositional approach, but also illustrate the universality of music, regardless of nationality.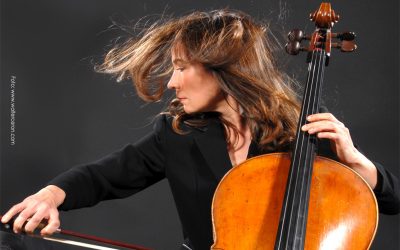 Brazilian cellist Iracema de Andrade is strongly committed to the music of our time. Her repertory includes pieces for solo cello, cello and electronics, as well as multimedia and improvisation.