We cordially invite you to be our guest at an enthralling and diverse evening of Music, Drama and Dance. This collaborative program features both student and faculty from the departments of Music and Theatre & Dance. We will explore the sounds and sights of Flamenco, Musical Theatre, Symphonic Winds, Chorus, and Jazz in an evening of Artistic partnership and creative virtuosity.
This is a free ticketed event. Please contact Keller@unm.edu or call (505)277-2131.
No events available.
The UNM Honky Tonk Ensemble, an ensemble that teaches students how to play in a band and that emphasizes the style of classic country music from the '50s, '60s and '70s, to come into KUNM's Studio A to do a studio session of songs they've performed over the course of the semester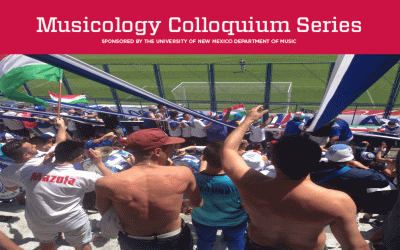 Argentine soccer fandom involves a nuanced set of bodily practices and a vast repertoire of chants based on radio hits and broadcast advertisement. This talk demonstrates how chanting brings together sounds and bodies in an affective public practice that incites intense feelings of social cohesion and belonging meaningful beyond what is being said with words.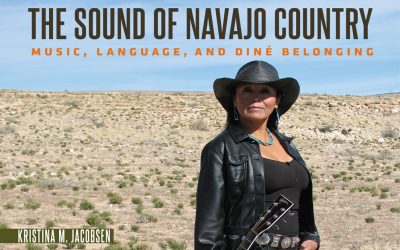 Dr. Kristina Jacobsen, Assistant Professor of Ethnomusicology in the UNM Department of Music, is awarded the 2018 Woody Guthrie Book Award for the most outstanding book in popular music by the International Association for the Study of Popular Music (IASPM-U.S.).