Santiago Vaquera-Vásquez

Date:
Thursday, September 28th, 2017
Time and Location:
2:00-3:30pm, Waters Room, Zimmerman Library
Lecture Title:
Imagining Something Better: Punk, Tejano, La Bamba, and Other Rolas from My Border Hi-Fi
Description:
With a focus on narrative soundscapes from borderlands communities, this presentation reflects on the ways that music —in particular, Chicana/o punk— can examine complicity, entanglement and compromise in relation to nation, identity, migration and globalization.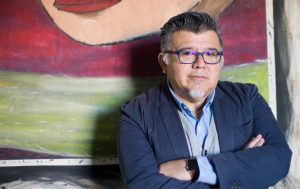 Unrepentant border crosser, writer, ex-dj, and academic. Santiago Vaquera-Vásquez is an Associate Professor of US Southwestern Literatures, and Creative Writing in the Department of Spanish, and Portuguese at the University of New Mexico. Has lectured and taught at universities across the United States, Latin America, and Europe. Author of four collections of short stories, Algún día te cuento las cosas que he visto (2012), Luego el silencio (2014), One Day I'll Tell You the Things I've Seen (2015), and En el Lost 'n Found (2016). His academic work focuses on US Latino cultural expression, and US/Mexico border cultures.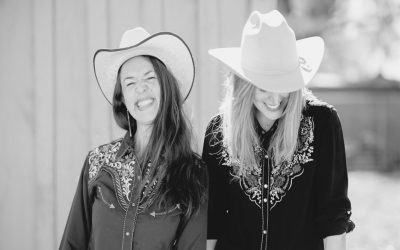 Dr. Kristina Jacobsen releases a new album of co-writes with UNM Music Alunmi, Meredith Wilder. They will be performing two shows for the CD release of "Elemental."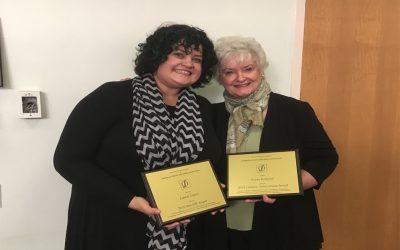 Susan Kempter and Laurie Lopez were recognized by the New Mexico chapter of the American String Teachers Association earlier this year.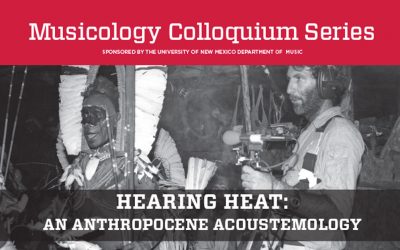 Bruno Latour argues that even if poisoned, the anthropocene is a deep gift to human research, inciting new approaches to environmental responsibility. Taking up Latour's challenge through acoustemology, the study of sound as a way of knowing, this talk engages histories of hearing heat that affectively entangle cicadas and humans in Papua New Guinea, Japan, and Greece.