Lecture by UNM Emeritus Distinguished Professor, Steve Feld: "HEARING HEAT: AN ANTHROPOCENE ACOUSTEMOLOGY"
Thursday February 22, 2018
2:00-3:30pm
Location: Waters Room, Zimmerman.
Bruno Latour argues that even if poisoned, the anthropocene is a deep gift to human research, inciting new approaches to environmental responsibility. Taking up Latour's challenge through acoustemology, the study of sound as a way of knowing, this talk engages histories of hearing heat that affectively entangle cicadas and humans in Papua New Guinea, Japan, and Greece.
Steven Feld is an anthropologist, musician/sound artist, and filmmaker. His acoustemology research projects include rainforest sound ecology in Papua New Guinea, the history of bells in Europe, and jazz cosmopolitanism in West Africa. He taught in multiple fields for 35 years, the last 10 of them at UNM. Presently he is Senior Scholar at the School for Advanced Research in Santa Fe, working on Voices of the Rainforest, a documentary feature film building on a 7.1 surround virtual rainforest that he composed this year at Skywalker Sound.
No events available.
The UNM Honky Tonk Ensemble, an ensemble that teaches students how to play in a band and that emphasizes the style of classic country music from the '50s, '60s and '70s, to come into KUNM's Studio A to do a studio session of songs they've performed over the course of the semester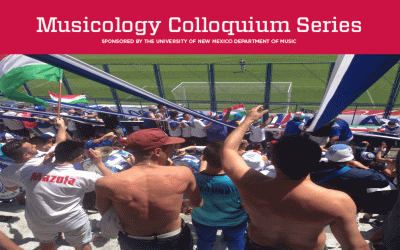 Argentine soccer fandom involves a nuanced set of bodily practices and a vast repertoire of chants based on radio hits and broadcast advertisement. This talk demonstrates how chanting brings together sounds and bodies in an affective public practice that incites intense feelings of social cohesion and belonging meaningful beyond what is being said with words.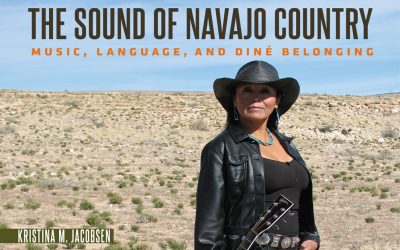 Dr. Kristina Jacobsen, Assistant Professor of Ethnomusicology in the UNM Department of Music, is awarded the 2018 Woody Guthrie Book Award for the most outstanding book in popular music by the International Association for the Study of Popular Music (IASPM-U.S.).