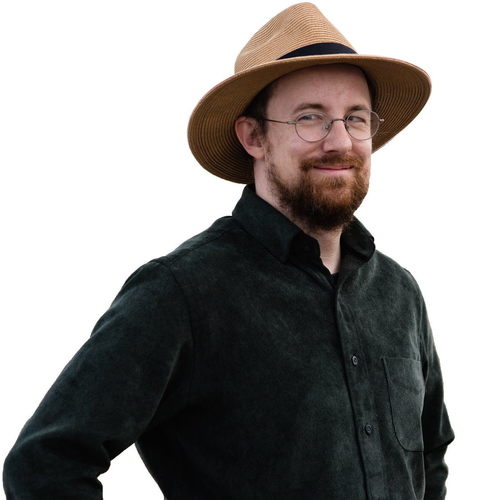 Peter Gilbert
Ph.D., Harvard University
Assistant Professor of Theory & Composition
gilbert@petergilbert.net
(505)277-0201
Center for the Arts Room B408
"Filled with the ghosts of sounds. He captures a dark, yet hopeful wonder through variation in color, mood, and the semblance of melodies. …Ethereal, ambient, and benignly haunting like a morning fog on the ocean. There is always something hidden, just beyond what is happening, that seems to slowly reveal itself but never quite does."(Kraig Lamper,American Record Guide: 2011)
Peter Gilbert's work combines traditional instrumental writing with elements of improvisation, live-performed electronics, and other media.   His music, whether in multi-media theater, film, installation or a traditional concert, thrives on the act and art of collaboration.
He has held artist residencies at ZKM, Bourges (France), La Mortella (Italy), and been a fellow at the Akademie Schloss Solitude (Germany) and composer-in-residence for the Newburyport Chamber Music Festival.   Other accolades and commissions have come from the Barlow Foundation, the Siemens Music Foundation, the Russolo Foundation, the Look & Listen Festival, the Third Practice Festival, the Institut International de Musique Electroacoustique de Bourges, the Washington International Composers Competition and the ZKM | Institut für Akustik und Musik. Gilbert's work as a composer, performer and producer can be heard on Centaur, GM Recordings, Beauport Classics, and New Focus Recordings as well as at http://petergilbert.net.
His multi-media opera dreimaldrei gleich unendlich (trans: 3x3=∞), written with partner, Karola Obermüller, was premiered in 2009 as part of the Musik der Jahrhunderte festival in Stuttgart and is featured in the "Imagining Media" exhibition celebrating the 20th anniversary of the ZKM | Institut für Akustik und Musik.   He and Obermüller have presented their installation piece "Listening to Mountains" at several international soundscape conferences.   Gilbert was also part of a collaborative group of composers who received a Siemens Foundation grant for the experimental music theatre piece Robert S. produced with Theater Bonn.
He has taught composition, electronic music, music theory and music history at Harvard University, Wellesley College, Northeastern University, University of Massachusetts-Dartmouth, Case Western Reserve University, and the Cleveland Institute of Music and he was Founder and Co-Directer of the Young Composers Program at CIM from 2003-2010.   Gilbert holds degrees from Illinois Wesleyan University and the Cleveland Institute of Music, as well as a PhD from Harvard University.   He currently teaches at the University of New Mexico as Assistant Professor of Composition.