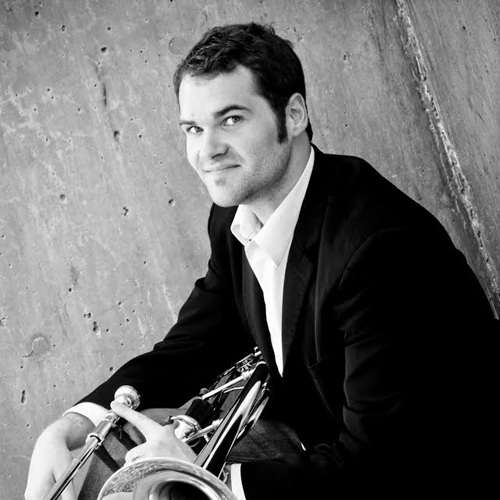 Micah is a versatile freelance trombonist, improviser, lecturer and a composer/arranger from Aledo, TX. He received his Masters of Music degree from the University of New Mexico in Music Performance and Theory/Composition and a Bachelor of Music degree from Texas Tech University in Music Performance. His performance credits include the New Mexico Philharmonic, the Santa Fe Symphony, the Midland-Odessa Symphony Orchestra and Chorus, Opera Southwest, The Figueroa Project, The New Mexico Symphony Chorus, Chatter, Carmina Escobar, The Temptations, Jerry Lopez, Carlos Reyes, Darren Cordova y Calor, the Jackie Zamora Brazilian Quintet, among many others. Commercially, he has been recorded in the music of Baracutanga, Jerry Lopez, Dynette Marie, Darren Cordova, The Noms, and many others.
As a soloist, Micah was one of three international soloists to compete in the 2012 International Trombone Association's Frank Smith Solo Competition held in Paris, France. He is currently the trombonist for the resident brass quintet of The Cathedral Church of St. John: Breaking Brass, the Santa Fe composer/performer project: Pentet, the Arabic music ensemble: The Maqam Ensemble, the Albuquerque-based Dixieland band: The Route 66 Revelers and for the South American-style band, Baracutanga.
As a composer, Micah is influenced by historical liturgical music, nature, machinery, principles of physics and mathematics, visual art, contemporary harmonic practices, and blurred rhythmic and harmonic movement. His score Separation of Light from Darkness for chamber winds, piano and fixed media won him the 2014 Scott Wilkinson Composition Competition, a competition that is held in-tandem with the annual John Donald Robb Composer Symposium at the University of New Mexico in Albuquerque, NM. Micah's compositions and arrangements have been performed by many musicians and ensembles, including: Pentet, the Albuquerque Youth Symphony and the Texas Tech Red Trombone Choir. As an advocate for new and experimental music, he is involved with electro-acoustic improvisation as a member of Martian Funk, a staple group in New Mexican experimental music. He received the 2012 UBIK Award from UBIK Sound Studios for his electro-acoustic instrumental development and services to the experimental music scene in Albuquerque, NM. His collaborative installation series with sound engineer Rodney Gurule and photographer Ursula Coyote entitled Depravity – which creates an awareness of the historical significance found in New Mexican ghost towns through photo-sonic experience – have gained considerable attention in the New Mexican experimental music scene since the premiere of Depravity – Estancia in 2013.
Currently, Micah is a lecturer of Music Appreciation at the University of New Mexico and a lecturer of Music Theory at the Santa Fe Community College School of Art and Design. He gives clinics and masterclasses in performance, composition, free improvisation, jazz and music technology to schools within the southwest.