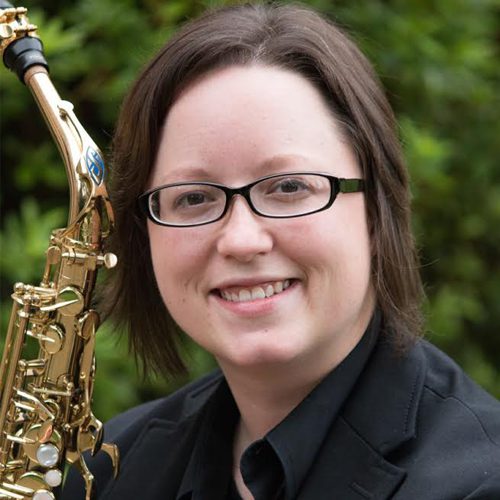 Ashley Denise Kelly
DMA, Louisiana State University
Lecturer II of Saxophone
akelly01@unm.edu
(505)277-2126
Center for the Arts Room 2110
A classical saxophonist and music educator from Cullman, Alabama, Ashley Kelly holds a Doctorate of Musical Arts from Louisiana State University, where she served as the graduate teaching assistant to Dr. Griffin Campbell. She also holds a Master of Music degree in saxophone performance from the University of New Mexico and a Bachelor of Music degree in music education and saxophone performance from the University of Montevallo in Montevallo, Alabama. Her primary teachers are Dr. Griffin Campbell, Dr. Eric Lau, Glenn Kostur and Dr. Lori Ardovino.
As a soloist, Dr. Kelly has enjoyed notable performances with the Baton Rouge Symphony Orchestra, the Louisiana State University Symphony Orchestra, the New Mexico Symphony Orchestra and the University of New Mexico Symphony Orchestra. She was a performer at the 2016 North American Saxophone Alliance Biennial Conference in Lubbock, Texas, where she gave the world premiere of You Surpass Them All by Jennifer Mitchell.
Her research interests include, but are not limited to, early saxophone pedagogy, new works by female composers and the advancement of research within the saxophone world. Her dissertation, The Saxophone Symposium: An Index of the Journal of the North American Saxophone Alliance, 1976-2014, was cited at the 2016 NASA Biennial Conference and is the first index of its kind for The Saxophone Symposium.
Dr. Kelly currently holds the position of Lecturer of Saxophone at the University of New Mexico, where she works alongside Dr. Eric Lau. In addition to her work with the University, she also provides private instruction to young saxophonists in the Albuquerque area.