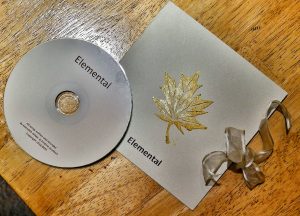 Dr. Kristina Jacobsen releases a new album of co-writes with UNM Music Alunmi, Meredith Wilder. They will be performing two shows for the CD release of  "Elemental."
March 30th, 2018
CD Release Show with Meredith Wilder for new album, "Elemental," at Bookworks at 7:00pm
4022 Rio Grand Blvd, NW, Albuquerque, NM
with Special Guest Camille Grey (Copenhagen, Denmark)
$15
March 31st, 2018
CD Release and Fundraiser for "Songs from the Rez," with Meredith Wilder for new album, "Elemental," at Tortuga Gallery at 7:30pm
901 Edith Blvd SE, Albuquerque, NM
with Special Guest Chucki Begay and Ritchi Anderson, Jr. (Navajo Nation)
UNM Hospital Pavilion Noon time Concert Series.

2211 Lomas Blvd NE, Albuquerque, NM 87106

Wed, feb 27, 2019 12:00PM 1:00PM

UNM Opera Theatre presents The Pirates of Penzance by W. S. Gilbert and Arthur Sullivan, a comic opera full of pirates, love, loyalty and shenanigans. Stage direction and production by Sam Shepperson.  Music direction by Kristin Ditlow.  There will be a pre-show lecture beginning one hour prior to curtain.  

UNM Center for the Arts & Art Museum, Albuquerque, NM 87106

Thu, feb 28, 2019 7:30PM 10:00PM

Alum August James Packard featuring Alex McMahon and Greg Williams at Curio Cowtown.

2640 6th St. NW, Albuquerque, NM 87107

Fri, mar 1, 2019 11:30AM 1:00PM

UNM Opera Theatre presents The Pirates of Penzance by W. S. Gilbert and Arthur Sullivan, a comic opera full of pirates, love, loyalty and shenanigans. Stage direction and production by Sam Shepperson.  Music direction by Kristin Ditlow.  There will be a pre-show lecture beginning one hour prior to curtain.  

UNM Center for the Arts & Art Museum, Albuquerque, NM 87106

Fri, mar 1, 2019 7:30PM 10:00PM

UNM Opera Theatre presents The Pirates of Penzance by W. S. Gilbert and Arthur Sullivan, a comic opera full of pirates, love, loyalty and shenanigans. Stage direction and production by Sam Shepperson.  Music direction by Kristin Ditlow.  There will be a pre-show lecture beginning one hour prior to curtain.  

UNM Center for the Arts & Art Museum, Albuquerque, NM 87106

Sat, mar 2, 2019 7:30PM 10:00PM

UNM Opera Theatre presents The Pirates of Penzance by W. S. Gilbert and Arthur Sullivan, a comic opera full of pirates, love, loyalty and shenanigans. Stage direction and production by Sam Shepperson.  Music direction by Kristin Ditlow.  There will be a pre-show lecture beginning one hour prior to curtain.  

UNM Center for the Arts & Art Museum, Albuquerque, NM 87106

Sun, mar 3, 2019 2:00PM 4:00PM

New Music New Mexico and Composition Studio

Studio Recital

Directed by David Felberg, Karola Obermüller and Peter Gilbert.

UNM Center for the Arts & Art Museum, Albuquerque, NM 87106

Tue, mar 5, 2019 7:30PM 9:00PM

Directed by Glenn Kostur and Chris Buckholz.

7220 Lomas Blvd NE, Albuquerque, NM 87110

Tue, mar 5, 2019 7:30PM 9:00PM

Heterophony: Texture, Technique, and Social Commentary

Heterophony: Texture, Technique, and Social Commentary Talk Description: This lecture is in two parts: the first draws from my research on the 1960s jazz avant-garde and musicians' interests in heterophonic musical textures. I show how heterophony, technique and texture, satisfied a joint aesthetic and social/political goal for musicians and audiences. The parallels between textural and ethnic/racial difference in improvisatory experimentalism, are where aesthetics and social relations become i...

UNM Center for the Arts & Art Museum, Albuquerque, NM 87106

Thu, mar 7, 2019 2:00PM 3:30PM

UNM Center for the Arts & Art Museum, Albuquerque, NM 87106

Thu, mar 7, 2019 8:00PM 10:00PM

Faculty Recital.  The Amity Trio:  Michael Walker, horn, Katie Dukes, soprano, and Kimberly Carballo, piano.

UNM Center for the Arts & Art Museum, Albuquerque, NM 87106

Fri, mar 8, 2019 7:30PM 9:00PM

Featuring students studying in the Lab School under the direction of the UNM String Pedagogy Intern Teachers.  

UNM Center for the Arts & Art Museum, Albuquerque, NM 87106

Sat, mar 9, 2019 12:00PM 1:30PM

Dolce Suono and Concert Choir

"Media Vita."  Featuring Dolce Suono and the UNM Concert Choir.  Directed by David Edmonds, with guests from Cibola High School, directed by Ryan Hatch.

UNM Center for the Arts & Art Museum, Albuquerque, NM 87106

Thu, mar 21, 2019 7:30PM 9:00PM

Genesis Nursing Home and Rehabilitation Center.

4210 Sabana Grande SE Rio Rancho , NM 87124-1152

Fri, mar 22, 2019 1:30PM 3:00PM

Health and Science Community Orchestra

UNM Center for the Arts & Art Museum, Albuquerque, NM 87106

Fri, mar 22, 2019 7:30PM 9:00PM

Featuring students studying in the Lab School under the direction of the UNM String Pedagogy Intern Teachers.  

UNM Center for the Arts & Art Museum, Albuquerque, NM 87106

Sat, mar 23, 2019 12:00PM 1:30PM

2019 Society of Composers, Inc. National Conference

The University of New Mexico and the UNM Robb Musical Trust are pleased to present the John Donald Robb Composers' Symposium and 2019 Society of Composers, Inc. National Conference with special guests The Arditti String Quartet, Sound Icon, Emanuele Arciuli, Chatter, New Mexico Contemporary Ensemble and the UNM Music Department ensembles and performance faculty.  More information at robbtrust.org.

UNM Center for the Arts & Art Museum, Albuquerque, NM 87106

mon, mar 25, 2019 8:00AM sun, mar 31, 2019 5:00PM

Featuring Frigyes Hidas' Double Concerto for Oboe and Bassoon with UNM Music faculty soloists Kevin Vigneau and Denise Reig Turner.  The program will also include works by Warren Benson, Ken Amis and Steven Bryant.  Conducted by Eric Rombach-Kendall.

UNM Center for the Arts & Art Museum, Albuquerque, NM, 87106

Wed, mar 27, 2019 7:30PM 9:00PM

Country Music, Candice Craig, and Collaborative Research on the Navajo Nation

Out of State Presentation

'Country music, Candice Craig, and collaborative research on the Navajo Nation,' 2019 College Music Society Rocky Mountain Conference Keynote Speaker Annual Conference Jones Hall on Fort Lewis College Campus Durango, Colorado 1:00 p.m. Open to the Public

Sat, mar 30, 2019 1:00PM 2:00PM

Featuring student, guest artist and faculty performances.

UNM Center for the Arts & Art Museum, Albuquerque, NM 87106

Tue, apr 2, 2019 6:00PM 7:30PM

Directed by Jorge Pérez-Gómez. Featuring the 2019 UNM Concerto Competition winners.

UNM Center for the Arts & Art Museum, Albuquerque, NM, 87106

Tue, apr 2, 2019 7:30PM 9:00PM

Featuring student, guest artist and faculty performances.

UNM Center for the Arts & Art Museum, Albuquerque, NM 87106

Thu, apr 4, 2019 6:00PM 7:30PM

UNM Center for the Arts & Art Museum, Albuquerque, NM 87106

Thu, apr 4, 2019 8:00PM 10:00PM

Featuring student, guest artist and faculty performances.

UNM Center for the Arts & Art Museum, Albuquerque, NM 87106

Fri, apr 5, 2019 8:00PM 9:30PM

Featuring students studying in the Lab School under the direction of the UNM String Pedagogy Intern Teachers.  

UNM Center for the Arts & Art Museum, Albuquerque, NM 87106

Sat, apr 6, 2019 12:00PM 1:30PM

New Music New Mexico and Composition Studio

Directed by David Felberg, Karola Obermüller and Peter Gilbert.

UNM Center for the Arts & Art Museum, Albuquerque, NM 87106

Tue, apr 9, 2019 7:30PM 9:00PM

Featuring the students of Benjamin Silva

UNM Center for the Arts & Art Museum, Albuquerque, NM 87106

Thu, apr 11, 2019 8:00PM 9:30PM

Featuring students studying in the Lab School under the direction of the UNM String Pedagogy Intern Teachers.  

UNM Center for the Arts & Art Museum, Albuquerque, NM 87106

Sat, apr 13, 2019 12:00PM 1:30PM

Second Sunday Faculty Spotlight Series

Featuring New Mexico Winds:  Valerie Potter, flute, Kevin Vigneau, oboe, Timothy Skinner, clarinet, Denise Reig Turner, bassoon, and Michael Walker, horn.

UNM Center for the Arts & Art Museum, Albuquerque, NM 87106

Sun, apr 14, 2019 3:00PM 4:00PM

New Music New Mexico and Composition Studio

Directed by David Felberg, Karola Obermüller and Peter Gilbert, with guests from Arizona State University

UNM Center for the Arts & Art Museum, Albuquerque, NM 87106

Sun, apr 14, 2019 7:30PM 9:00PM

UNM Center for the Arts & Art Museum, Albuquerque, NM 87106

Mon, apr 15, 2019 7:30PM 9:00PM

UNM Graduate Percussion Trio

UNM Center for the Arts & Art Museum, Albuquerque, NM 87106

Fri, apr 19, 2019 6:00PM 7:30PM

622 Central Ave SW Albuquerque, New Mexico

Fri, apr 19, 2019 7:00PM 9:30PM

Featuring works by Vittorio Giannini, Adam Gorb, Gustav Holst, David Maslanka and Dwayne Milburn.  Conducted by Eric Rombach-Kendall, Katie Henderson and Nevi Zerkle.

UNM Center for the Arts & Art Museum, Albuquerque, NM, 87106

Wed, apr 24, 2019 7:30PM 9:00PM

"de Natura."  David Edmonds, conductor.

UNM Center for the Arts & Art Museum, Albuquerque, NM 87106

Thu, apr 25, 2019 7:30PM 9:00PM

UNM Music Prep School Share Day.  Performances by the students in the UNM Music Prep School.

UNM Center for the Arts & Art Museum, Albuquerque, NM 87106

Sat, apr 27, 2019 9:00AM 3:00PM

UNM Early Music Ensemble.  Students will perform music from the Middle Ages & Renaissance on period instruments.  Directed by Colleen Sheinberg.

UNM Center for the Arts & Art Museum, Albuquerque, NM 87106

Sat, apr 27, 2019 7:30PM 9:00PM

Solo and Chamber Recital.  Featuring the 2018–2019 Friends of Music scholarship recipients.

UNM Center for the Arts & Art Museum, Albuquerque, NM 87106

Sun, apr 28, 2019 3:00PM 5:00PM

Dolce Suono and Las Cantantes

Choral Concert.   Featuring Dolce Suono, directed by David Edmonds, and Las Cantantes, directed by Maxine Thévenot.

UNM Center for the Arts & Art Museum, Albuquerque, NM 87106

Mon, apr 29, 2019 5:00PM 6:30PM

Featuring works by Joseph Schwantner, John Mackey and David Maslanka.  Conducted by Eric Rombach-Kendall.

UNM Center for the Arts & Art Museum, Albuquerque, NM, 87106

Mon, apr 29, 2019 7:30PM 9:00PM

Featuring the students of Falko Steinbach.

UNM Center for the Arts & Art Museum, Albuquerque, NM 87106

Tue, apr 30, 2019 7:00PM 9:00PM

First Presbyterian Church (215 Locust St. NE).  University Chorus, conducted by David Edmonds, with the First Presbyterian Church Choir.

UNM Center for the Arts & Art Museum, Albuquerque, NM 87106

Tue, apr 30, 2019 7:00PM 9:00PM

Directed by Jorge Pérez-Gómez.

UNM Center for the Arts & Art Museum, Albuquerque, NM 87106

Thu, may 2, 2019 7:30PM 9:00PM

Featuring the students of Timothy Skinner.

UNM Center for the Arts & Art Museum, Albuquerque, NM 87106

Fri, may 3, 2019 3:30PM 6:00PM

Featuring students studying in the Lab School under the direction of the UNM String Pedagogy Intern Teachers.  

UNM Center for the Arts & Art Museum, Albuquerque, NM 87106

Sat, may 4, 2019 12:00PM 1:30PM

New Music New Mexico and Composition Studio

Directed by David Felberg, Karola Obermüller and Peter Gilbert.

UNM Center for the Arts & Art Museum, Albuquerque, NM 87106

Sat, may 4, 2019 7:30PM 9:00PM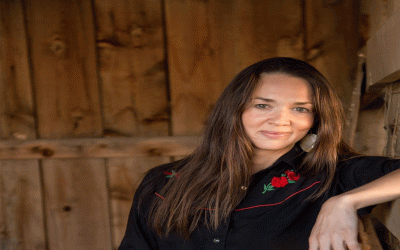 Feb 14, 2019
Dr. Jacobsen, was recently awarded the Fulbright Con Il Sud Award for Teaching and Research to support her upcoming research during her sabbatical year on the Italian island of Sardinia [Sardigna].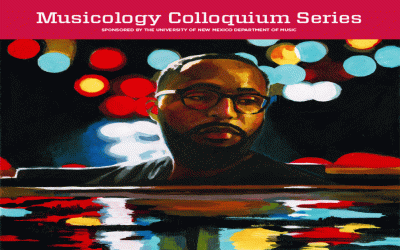 Feb 11, 2019
This lecture is in two parts: the first draws from my research on the 1960s jazz avant-garde and musicians' interests in heterophonic musical textures. For the second part, I perform original music that utilizes heterophony and "noise" in a solo electronic and improvised format.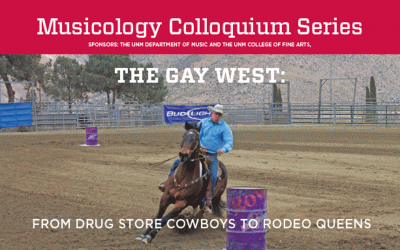 Feb 1, 2019
The masculine ideal represented by the American cowboy is variously interpreted by spectators, dancers, musicians, and contestants at gay rodeos and country western dances across the U.S. Examining embodied gender practices within these communities, this talk articulates the sonic, social, and geographical spaces of the gay American West.