We would like to invite you to a Book Presentation & Signing event for Dr. Alonso-Minutti's co-edited collection of essays, Experimentalisms in Practice: Music Perspectives in Latin America, published by Oxford University Press earlier this year.
We are very excited to have the extraordinary opportunity to have the two co-editors, Alejandro L. Madrid (Professor, Cornell University), and Eduardo Herrera (Assistant Professor, Rutgers, The State University of New Jersey), also present at the event, as well as a number of contributors who will be in town attending the national meeting of the Society for Ethnomusicology.
After the presentation, please join us for a reception afterwards, sponsored by the Latin American and Iberian Institute.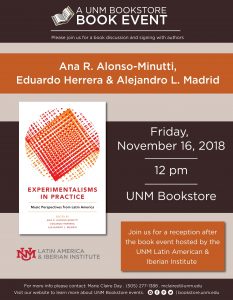 No events available.
The UNM Honky Tonk Ensemble, an ensemble that teaches students how to play in a band and that emphasizes the style of classic country music from the '50s, '60s and '70s, to come into KUNM's Studio A to do a studio session of songs they've performed over the course of the semester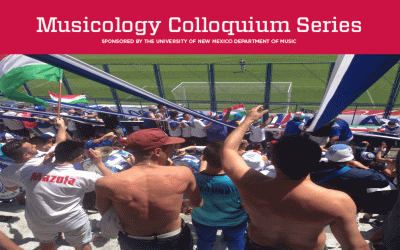 Argentine soccer fandom involves a nuanced set of bodily practices and a vast repertoire of chants based on radio hits and broadcast advertisement. This talk demonstrates how chanting brings together sounds and bodies in an affective public practice that incites intense feelings of social cohesion and belonging meaningful beyond what is being said with words.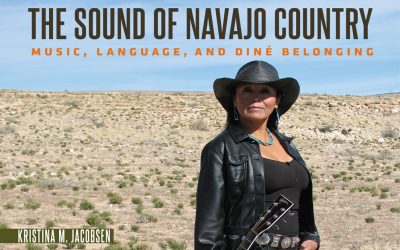 Dr. Kristina Jacobsen, Assistant Professor of Ethnomusicology in the UNM Department of Music, is awarded the 2018 Woody Guthrie Book Award for the most outstanding book in popular music by the International Association for the Study of Popular Music (IASPM-U.S.).