Amjad Ali Khan is one of the undisputed masters of the music world. For many, he takes on a celestial avatar when he is playing the Sarod. Born to Sarod icon Haafiz Ali Khan, he gave his first performance at the age of six. Over the course of his career, he has delivered his music in a flexible instrument line that is vocal in its expressiveness. He has reinvented the technique of Sarod playing which today is distinct in its nomenclature. He has won numerous accolades including a Grammy nomination, the Crystal Award by the World Economic Forum and has performed at venues the world over including Carnegie Hall and the Royal Albert Hall. Amaan Ali Khan and Ayaan Ali Khan represent the 7th generation of a musical lineage, as sons and disciples of the sarod icon,Amjad Ali Khan. With him they have performed across the globe at the Kennedy Center, and Smithsonian and WOMAD festivals on many continents. They have also collaborated with guitarist Derek Trucks of the Allman Brothers Band, among others, and established themselves as a duo, carrying forward their musical legacy in sync with both tradition and contemporary times. In 2014, Amjad Ali Khan, Amaan Ali Khan and Ayaan Ali Khan performed at the prestigious Nobel Peace Prize Ceremony in Oslo, Norway on as well as the Nobel Peace PrizeConcert along with the lineup of Queen Latifa, Steven Tyler, Nuno Bettencourt and Laura Mvula. They present traditional Indian Classical Ragas and Indian Folk Music that will be interpreted on their Sarods.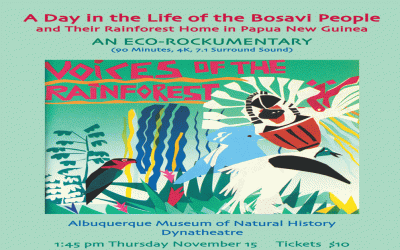 A 90 minute, 4K, 7.1 surround sound eco-rockumentary concert of a day in the life of the Bosavi people and their rainforest home in Papua New Guinea, directed and produced by Steven Feld and based on recordings and images from 1976-2018.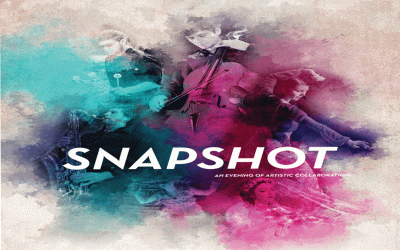 A Collaborative program featuring both student and faulty from the departments of Music and Theatre & Dance.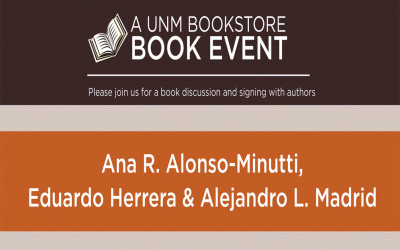 A Book Presentation & Signing event for Dr. Alonso-Minutti co-edited collection of essays, Experimentalisms in Practice: Music Perspectives in Latin America, published by Oxford University Press earlier this year, at the UNM Bookstore.