A 90 minute, 4K, 7.1 surround sound eco-rockumentary concert of a day in the life of the Bosavi people and their rainforest home in Papua New Guinea, directed and produced by Steven Feld and based on recordings and images from 1976-2018. Produced in collaboration with Grateful Dead drummer Mickey Hart, and assembled with Skywalker Sound mixer Dennis Leonard, and filmmaker Jeremiah Richards. Q&A with filmmakers after the screening. Presented by the Society for Ethnomusicology., All ticket sales benefit the Bosavi Peoples Fund, advocating for social and environmental justice in one of the most remote parts of Papua New Guinea.
Albuquerque Museum of Natural History Dynatheatre, $10, 1:45p, Thursday November 15. Tickets available for purchase at the door. Please contact Regan Homeyer for additional details or questions: reganhomeyer@unm.edu.
No events available.
The UNM Honky Tonk Ensemble, an ensemble that teaches students how to play in a band and that emphasizes the style of classic country music from the '50s, '60s and '70s, to come into KUNM's Studio A to do a studio session of songs they've performed over the course of the semester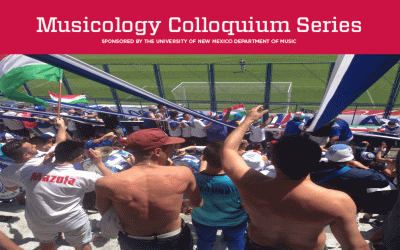 Argentine soccer fandom involves a nuanced set of bodily practices and a vast repertoire of chants based on radio hits and broadcast advertisement. This talk demonstrates how chanting brings together sounds and bodies in an affective public practice that incites intense feelings of social cohesion and belonging meaningful beyond what is being said with words.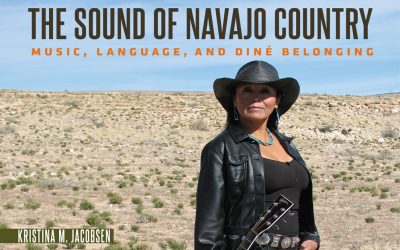 Dr. Kristina Jacobsen, Assistant Professor of Ethnomusicology in the UNM Department of Music, is awarded the 2018 Woody Guthrie Book Award for the most outstanding book in popular music by the International Association for the Study of Popular Music (IASPM-U.S.).