Dr. Kristina Jacobsen, Assistant Professor of Ethnomusicology, was recently awarded the Fulbright Con Il Sud Award for Teaching and Research to support her upcoming research during her sabbatical on the Italian Island of Sardinia [Sardigna]. As a Fulbright Scholar, Dr. Jacobsen will be doing fieldwork for a new book project focusing on country music in Sardinia, titled "Sing Me Back Home: Songwriting, Language Reclamation and Italian Colonialism in Sardinia." She will also be writing songs and recording a new Americana album of cowrites with Sardinian songwriters to accompany this book, presenting her research at Universities on the Italian continent, and teaching a class at the University of Cágliari in Sardinia.
No events available.
The UNM Honky Tonk Ensemble, an ensemble that teaches students how to play in a band and that emphasizes the style of classic country music from the '50s, '60s and '70s, to come into KUNM's Studio A to do a studio session of songs they've performed over the course of the semester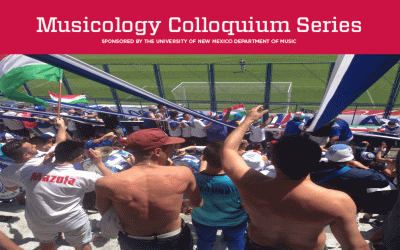 Argentine soccer fandom involves a nuanced set of bodily practices and a vast repertoire of chants based on radio hits and broadcast advertisement. This talk demonstrates how chanting brings together sounds and bodies in an affective public practice that incites intense feelings of social cohesion and belonging meaningful beyond what is being said with words.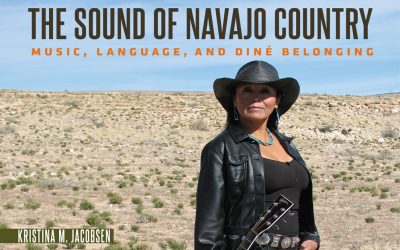 Dr. Kristina Jacobsen, Assistant Professor of Ethnomusicology in the UNM Department of Music, is awarded the 2018 Woody Guthrie Book Award for the most outstanding book in popular music by the International Association for the Study of Popular Music (IASPM-U.S.).