Date: Thursday November 17, 2016
Time and Location:
2:00-3:30pm, Waters Room, Zimmerman Library
Lecture Title:
'Sol y Sombra': Music in Images in the Arts of New Spain
Description:
Scenes depicting musicians performing are found in a range of colonial art forms. Here, I briefly explore religious music from the 16th century through an examination of mission design and manuscript illuminations, and secular or profane music from the 18th century represented in genre paintings, domestic spaces, and biombos.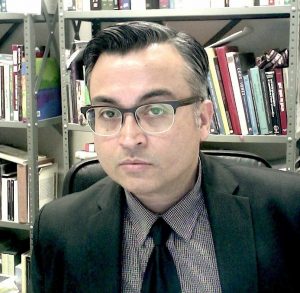 Biography:
Ray Hernández-Durán completed his Ph.D. in Art History at the University of Chicago. His courses cover Spanish Colonial Art and Architecture, Baroque Art, and African Art. He has articles in academic journals, including Nineteenth-Century Studies and Nineteenth-Century Art Worldwide; essays in edited volumes, such as, Buen Gusto and Classicism in the Visual Cultures of Latin America (1780–1910), Woman and Art in Early Modern Latin America, and Hacia otra historia del arte en México. His book, The Academy of San Carlos and Mexican Art History: Politics, History, and Art in Nineteenth-Century Mexico (Routledge) will be out in November 2016.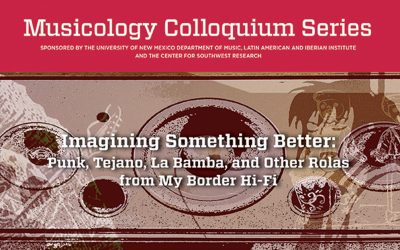 Unrepentant border crosser, writer, ex-dj, and academic. Santiago Vaquera-Vásquez is an Associate Professor of US Southwestern Literatures, and Creative Writing in the Department of Spanish, and Portuguese at the University of New Mexico.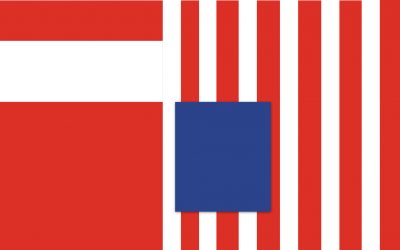 "Scaling the Wall" is a project that promotes works for flute by Canadian, American and Mexican ex-patriate composers.  It seeks to showcase how contemporary composers connected to those countries have successfully bridged the political, cultural and geographic borders crossing the western 100th meridian. Featured composers' works vary in style, instrumentation and compositional approach, but also illustrate the universality of music, regardless of nationality.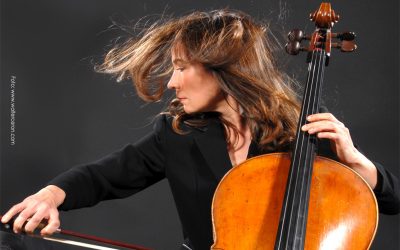 Brazilian cellist Iracema de Andrade is strongly committed to the music of our time. Her repertory includes pieces for solo cello, cello and electronics, as well as multimedia and improvisation.